On November 15, Ayb High School hosted Ayb Club's member Artyom Grigoryan, who talked about the banking sector's problems and answered the students' questions. Artyom Grigoryan is a leading specialist in the banking sector. He studied at ASUE, began his professional career in 1995, then worked in various departments of banks.
Now he is the executive director of Banque Havilland S. A. Having had a great life experience and a large-scale professional activity, he gave advice, told interesting episodes from his life and answered the questions of students concerning the banking sector. Despite the fact that nowadays there is a stereotype according to which the banking system is expected to collapse in the near future, Artyom Grigoryan broke it and assured that a collapse is not expected yet. This cheered many students who are interested in the banking sector.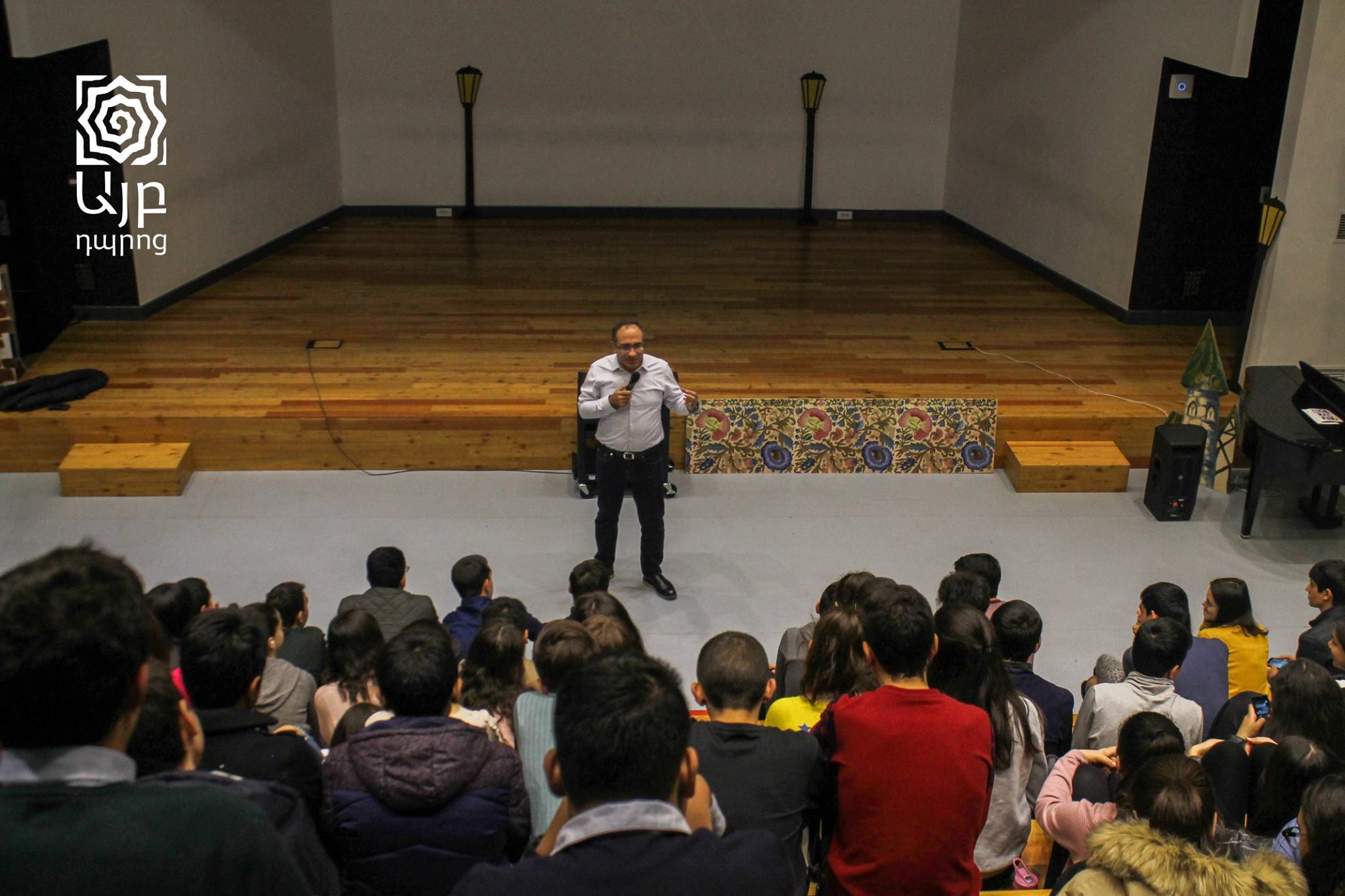 "Don't stay in the same place." This is the key for success in the banking sector according to Artyom Grigoryan. As for achieving success in life, he advised to self-study, because self-education is the only way that leads to success. The students were impressed by the pleasant conversation that will help them in their professional orientation issue.
Zhanna Hayrapetyan
(11th grade)