To mark the 10th anniversary of Ayb School, AybPress Project-Based Learning club published a book that tells the school's story.
About the work carried out during the last two months
During the final stage of the project, the club members researched the archives, edited and summarized the collected materials. After studying the theory, the students started the second academic term by writing articles, conducting interviews with Ayb donors, teachers, and alumni. Afterwards, they edited the whole writing and applied their design skills to decide on the final appearance of the book. Three club members – Nelly, Mary and Seda – learned to use Adobe InDesign program and put the pagination all by themselves. The students were proud to carry out the whol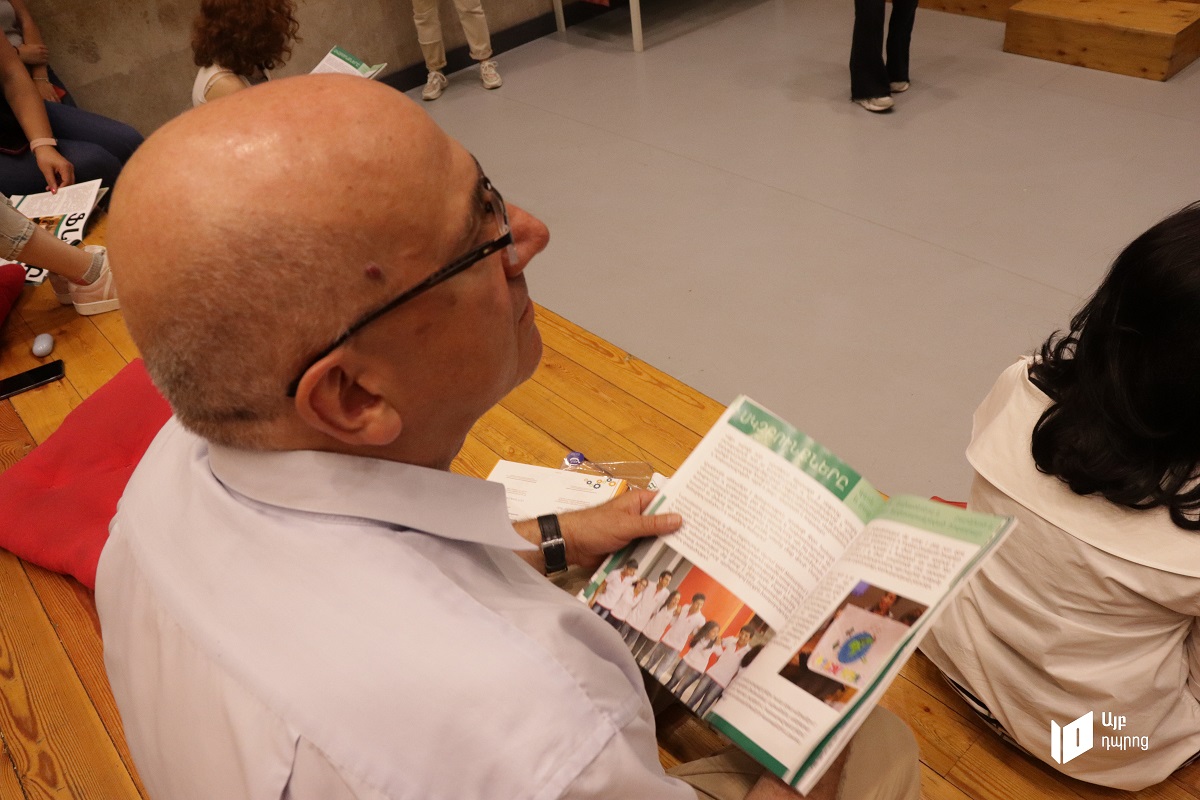 e work independently, from the idea formation to the organizational issues and creation process.
Interesting and important facts
The club consisted mostly of 11th grade students, who were engaged in the project-based learning for the first time. Although newly formed, AybPress club has gained significance during the first year of its operation. Even when preparing for the exams, the students found time to attend the lessons and perform their tasks. It was important for all of us to meet all deadlines and drive the nail home. At the same time, we tried to have a rest from time to time, and view the club work and project-based learning not only as a responsibility but also as a pleasant activity, just like our mentor told us.
Project Prese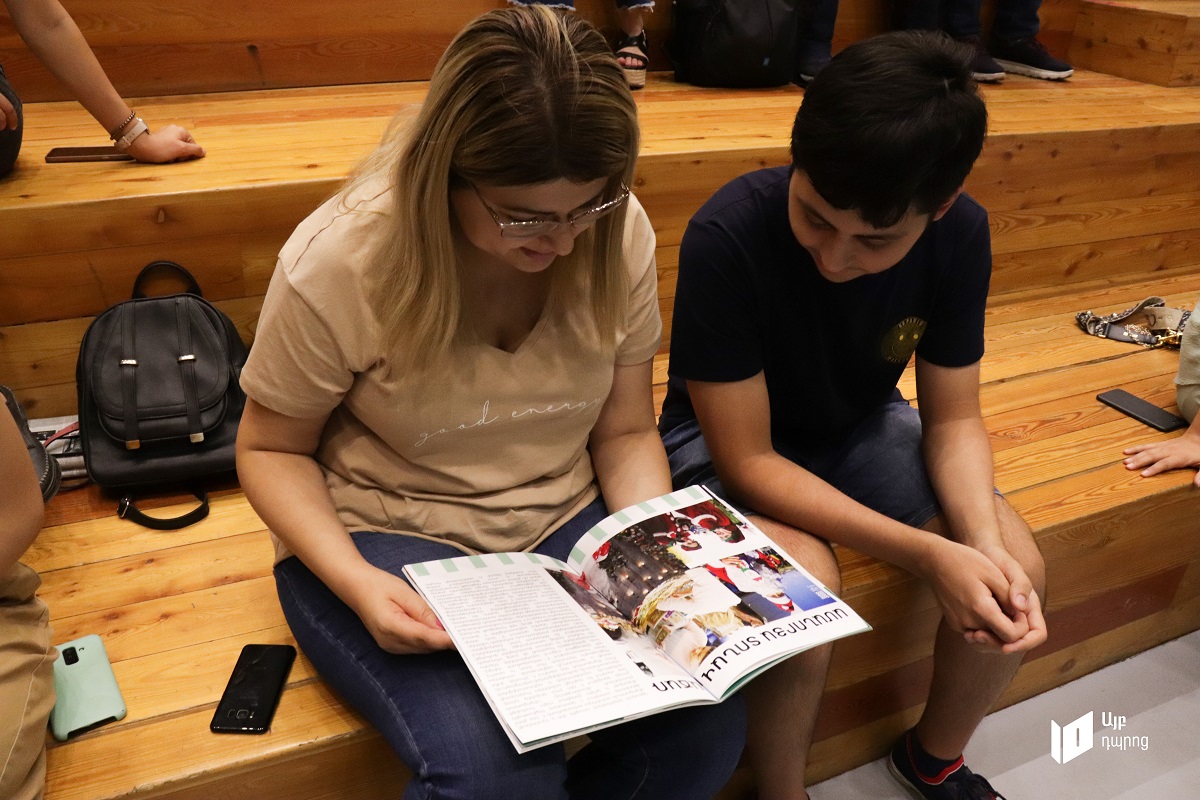 ntation
The ten members of AybPress club presented the work carried out during the academic year and the final result – the book telling about the 10 years of Ayb School. There were four editions printed and presented to the jury in a room decorated with balloons that symbolized 10 years of Ayb School and 10 members of AybPress club. As a surprise, the students brought in a big and tasty cake shaped as Ayb School building.
Thus, AybPress club turned the first page of its history at Ayb School.
David Baghdasaryan, 12th grade
Share