Ayb School has recently hosted the dean of the Yerevan State University of Architecture and Construction, Armen Shatvoryan, who spoke about architecture as a career, architects' lifestyle, and prospects.
According to Mr. Shatvoryan, architecture can be described as an individual's desire to organize the environment, either big or small. Architecture implies technical knowledge and creative thinking. At that, proper education is no less critical.
Mr. Shatvoryan's idea is that architecture imposes a lifestyle in addition to being a career. Architects must continue learning. Even during their free time, they think about the structure of any building they see. It's also important to travel to "keep the eyes open" and examine the architectural achievements of other countries.
Architects must be happy and well-educated because they are responsible for the people's quality of life.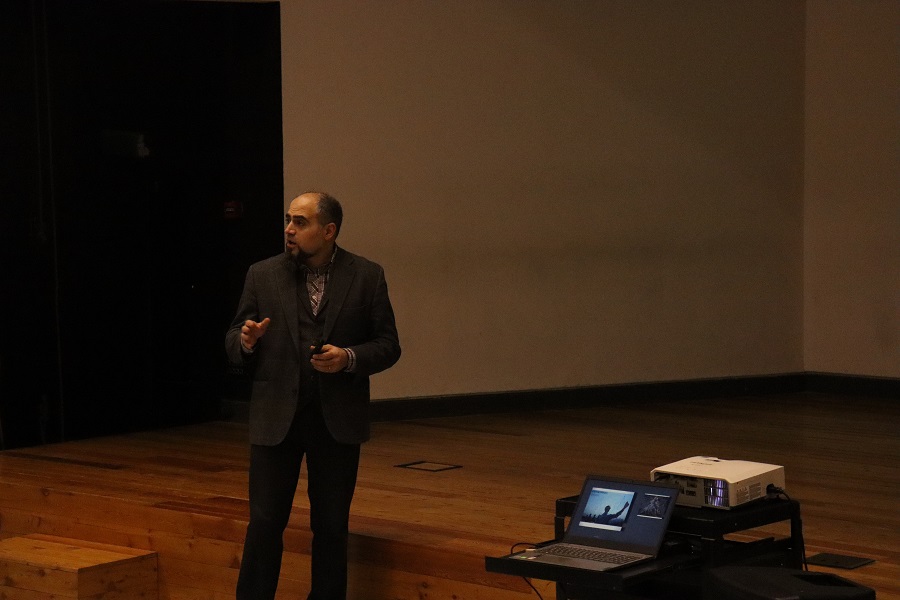 They should comprehend this responsibility because an architect's mistake cannot go unnoticed. Mr. Shatvoryan also talked about the University's Architecture Department that has been operating for almost 100 years. Notably, 95% of the lecturers are practicing architects, meaning they not only teach theory but can also share their personal experiences with the students. Since its establishment, the department has grown dramatically. When Mr. Shatvoryan was a student himself, 50 people were studying there. With time, the number reached 200. Most of the students are employed by architectural studios and other companies.
Vahagn Aloyan
Grade 10
Share