As almost the entire community gathered for the 8th Ayb Games, the Aybarar program presentation took place in the Hayastan Hall of the school. Ayb Educational Foundation representatives Sharmagh and Anna talked about the projects implemented by the Foundation and specifically about Aybarar. The meeting was attended by all Ayb students, alumni, representatives of the parent community, and donors.
Aybarar is a monthly donorship program that allows for making high-quality education available for a greater number of children in Armenia and Artsakh. One of the Ayb Educational Foundation's main activities is the reimbursement of tuition fees for more than 75% of high school students using scholarships. The Scholarship Fund allows children to receive a competitive education irrespective of their family financial status. Aybarar means a person who upholds Ayb ideas and values, prioritizing the role of education for the welfare of our country.
"Ayb believes that education can transform a person's life," noted Valentina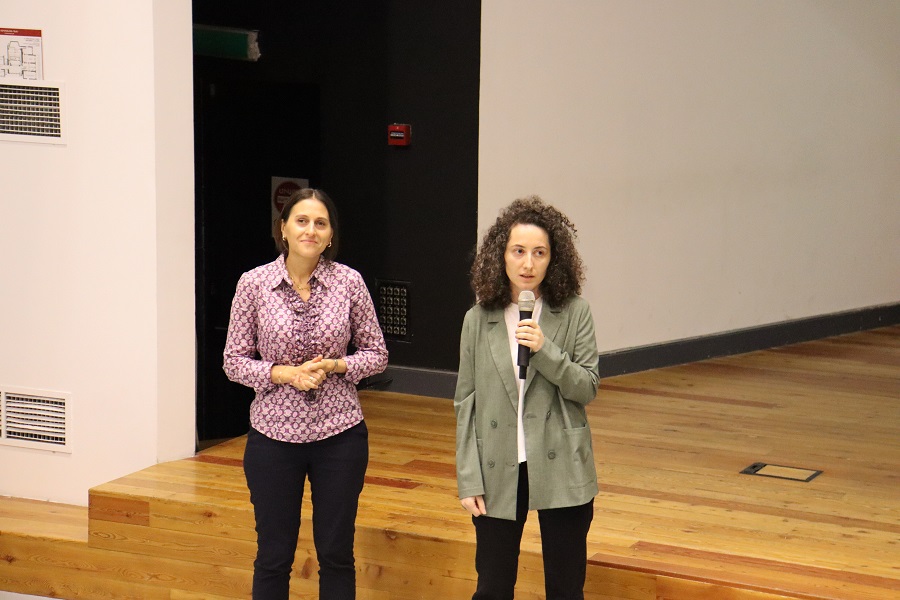 Gevorgyan, the mother of Ayb School 2017 class graduate Stephanie Harutyunyan. In her address, she told how the study at Ayb High School helped her daughter continue education at one of Italy's best universities. Valentina is among the parents who joined the Aybarar program, thus providing other children with the opportunity to receive a better education.
Ayb Educational Foundation director Anna Koshetsyan, who is also an Ayb parent, spoke about the importance of good practice and positivity in our life. She said how important every small donation is. Mrs. Koshetsyan also noted that donorship is even more valuable when it's continuous.
To complete the meeting, Stephanie's letter in which she speaks about her further plans and the positive role of Ayb High School in her life was recited. In her letter, she wishes more Armenian children had an opportunity to study at Ayb and spent wonderful years there.
To make Stephanie's dream a reality and carry the Ayb mission through generations, you can from now on join Aybarar, a monthly donations program by visiting donate.ayb.am webpage.
Angela Matevosyan, 11th grade
Share