March 20-25 was announced as European Week at Ayb School, and during that week, we studied geography, languages, history, cuisine, and traditions of German-speaking countries, France, and Spain.
We held a lot of events that helped us feel the European culture in a better way. First, the school walls were decorated with informational posters designed by the foreign languages department students, while the cafeteria was filled with the sounds of German, Spanish, and French music. We also had the honor of welcoming Ms. Susan Radwan, Deputy Executive Director at Goethe-Institut Georgia.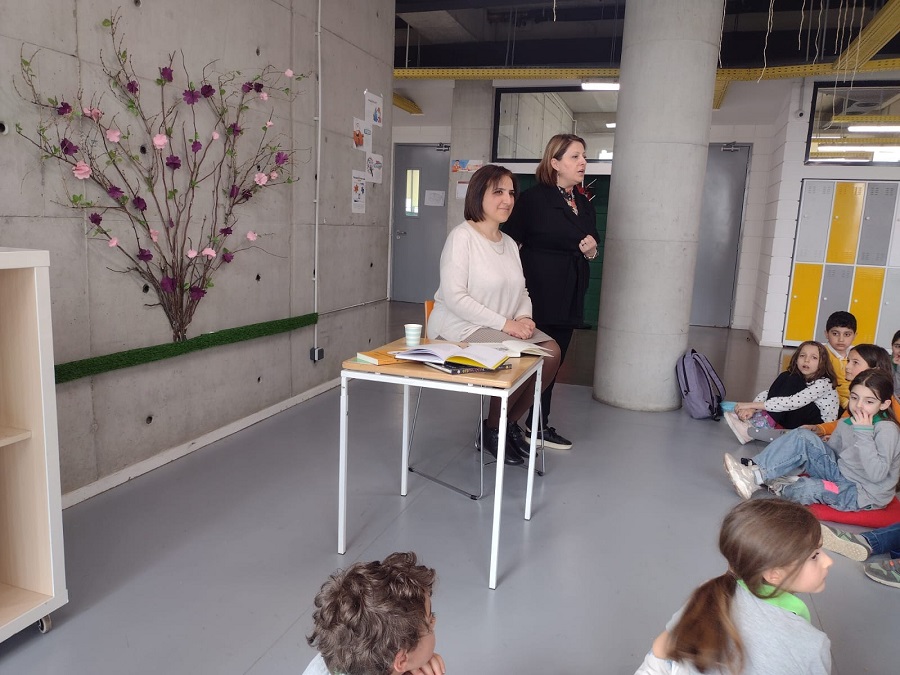 High school students toured Ms. Radwan through the school, briefed her on Ayb's everyday life and ongoing projects, and presented facts from the school's history. Possibilities of future cooperation and implementation of joint projects were also discussed.
As part of European Week, literary historian Liana Safaryan and PhD Srbuhi Lulukyan held a masterclass for elementary school students. They recited Otfried Preussler's The Little Witch book and helped the children make handicrafts.
The Week was crowned with a film screening organized by the foreign languages department students.
Mane Martirosyan, grade 11
Share