The final stage of Hippo English Without Borders, an international Olympiad which promotes the English language, has taken place in Rome, Italy, with the participation of 184 students from 54 countries, including students from Ayb School. Saten Muradyan (grade 6) and Vika Avanyan (grade 10) pulled through the semifinals and European Qualifiers while 11th-grade student Armine Keshishyan participated in the award ceremony in Rome and waved the Armenian tricolor as the winner of her age group. We congratulate our students and feel proud of their success.
In the article below, Armine talks about the competition and the road the victory.
***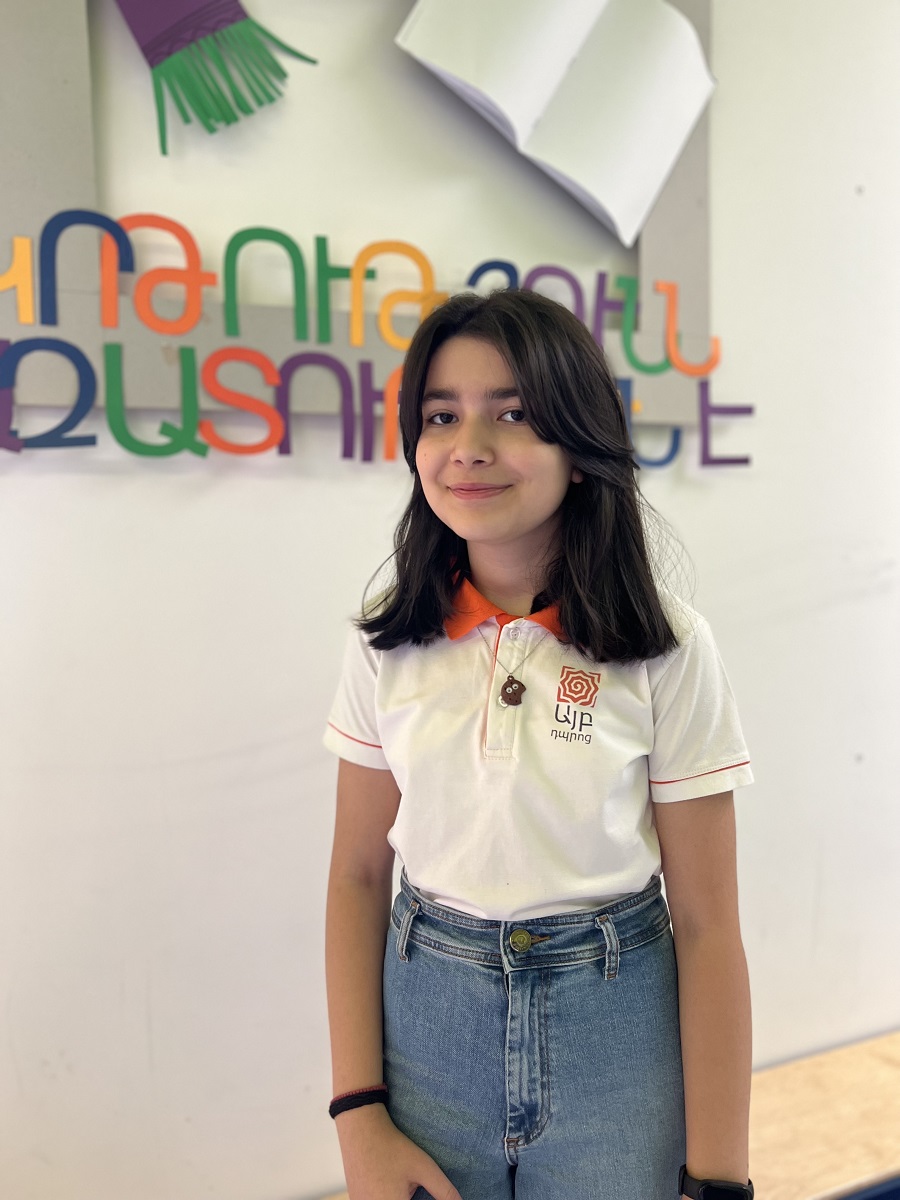 Hippo English Without Borders Olympiad is an international Olympiad that promotes the English language and challenges students around the globe to compete in English language knowledge. The main goal is to create and nourish friendly relations, international understanding, and a spirit of sporting competitiveness between young people interested in English.
According to the age of participants and their level of English proficiency, the Olympiad is divided into categories. I competed in Hippo 4 category (CEFR B1). Unlike the previous stages, the final one covered all aspects - writing, reading, speaking, listening, vocabulary, and grammar – with special tests developed by Mizzou Academy, a nationally accredited school at the University of Missouri, and Bucksmore Education, a provider of academic short courses in the UK.
I was proud to find myself among those 184 (out of 60,000) participants who made it to the finals. As I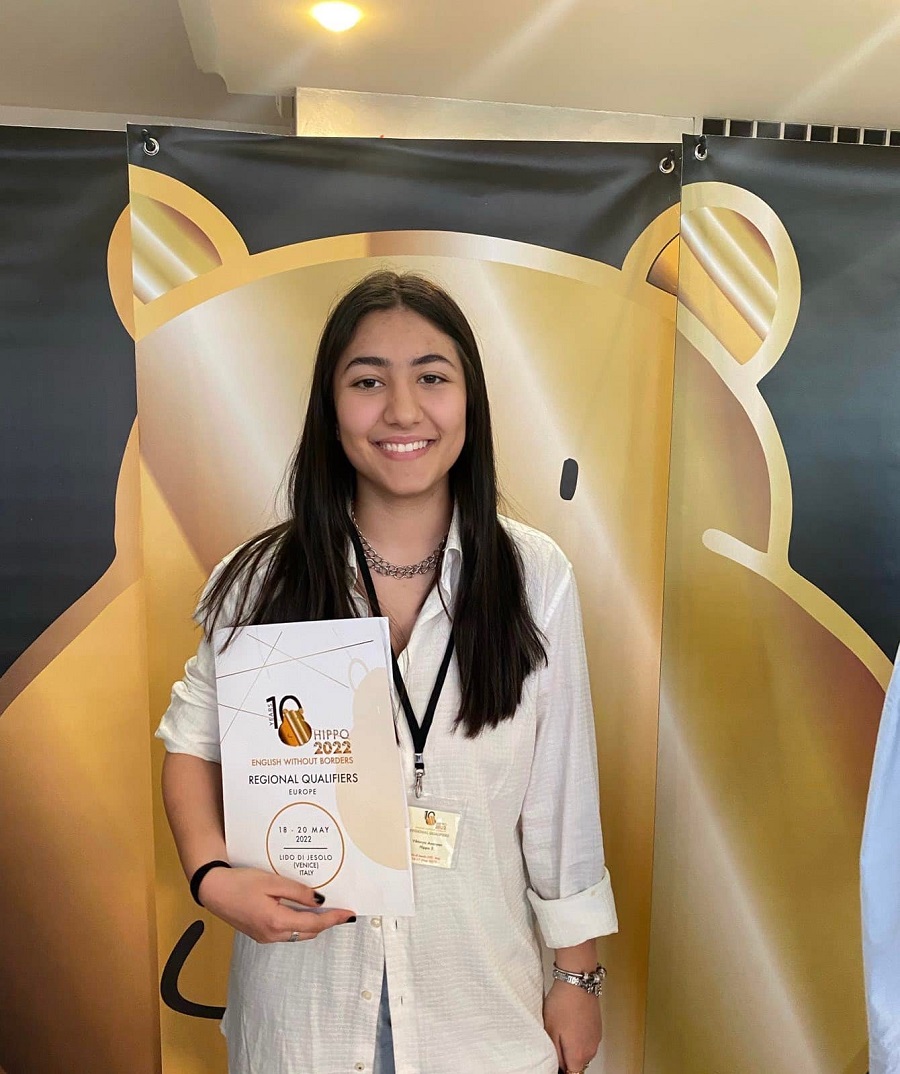 learned to excel by being a part of the Ayb community and following its principles, I set myself the task of demonstrating the knowledge and skills of the new Armenian generation to the fullest.
The situation at the Armenian border deteriorated again just days before the finals. In such a situation, you can feel depressed and disappointed. However, Ayb taught me that Armenia needs us, the students, to continue our sacred mission - learning - against all odds. Comprehending this, I set myself a goal to be a fighter for my country, armed with knowledge.
Winning a gold medal was an incredible experience. I was happy not only for holding it in my hands but also for the fact that I managed to achieve my goals. I know that I wouldn't have this courage if it weren't for Ayb. I am honored to represent my school and my country.
Armine Keshishyan, grade 11
Share