Ayb high school 11th and 12th-grade students were welcomed to a presentation of the 2021-2022 academic year's 14 Project-Based Learning clubs.
The first was the Programming club. The mentors told about the Bolola project, the students' activity, and the working process. They also presented new projects for the implementation of which the students are supposed to learn basic programming skills as the club members.
The second club will be engaged in research of Armenian dances. The club will collect and categorize information about the folk dances.
Arvestanots club mentors told about the importance of art and the work carried out during the previous years. Media Experts club will teach the students to be media literate, analyze information, shoot thematic videos, and write articles.
TechnoDrive club will be engaged in the creation of websites for the other clubs.
Rockestra club mentors told about the concert that was organized as a result of the yearly activity and the musical skills the students will obtain as club members.
Creation club is a new one. Here the students will learn to write pieces of literature and cooperate with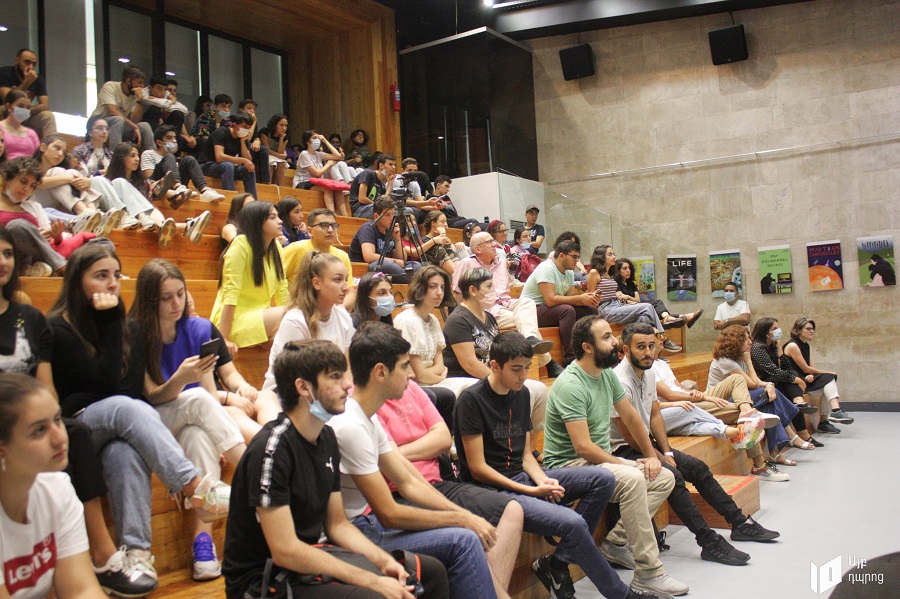 some of the contemporary authors. Urban Planning club has a one-year history. During this time the students outlined and presented the school territory improvement plan.
Shadow Theater club is also new. Here the students will work with dolls, use their imagination and stage performances. Another new club is Podcasting, a media branch that is rapidly developing in Armenia. The club will create the school's online radio and cooperate with some famous media resources.
F8 photography club mentor told about the exhibition and other projects implemented during the previous academic year.
The club dedicated to the documentary theater will start its work this year. The club mentor presented the theater history and the project to be implemented. Engineering club will continue creating new useful devices.
After the presentation, the students chose the clubs to join and participated in interviews.
Arevik Melikyan, 12th grade
Share