Ayb School's Head of Community Anna Akopyan and Director of Academic Affairs Mary Hovsepyan have completed their MA program at the UCL Institute of Education (IOE) and were granted the diploma in Applied Educational Leadership at a graduation ceremony that took place in London, UK.
As part of their visit, Ms. Akopyan and Ms. Hovsepyan paid a call to Westminster School, where they met with King's Scholars program coordinator to discuss educational approaches and learning process management. Ayb representatives dwelled on the methodology applied at the school and delivered lectures.
Ayb School's cooperation with Westminster School has a long history. In the 2018-2019 academic year, eight students of grade 12, accompanied by history teachers Lilit Minasyan and Julietta Kchanyan, departed for the UK to participate in a student conference and summarize the results of a project implemented jointly with the students of Westminster School and Gladstone's Library, the UK's only Prime Ministerial library and was built following a bequest from William Ewart Gladstone, Victorian statesman and four times Prime Minister of Great Britain.
The video telling about the project is available here.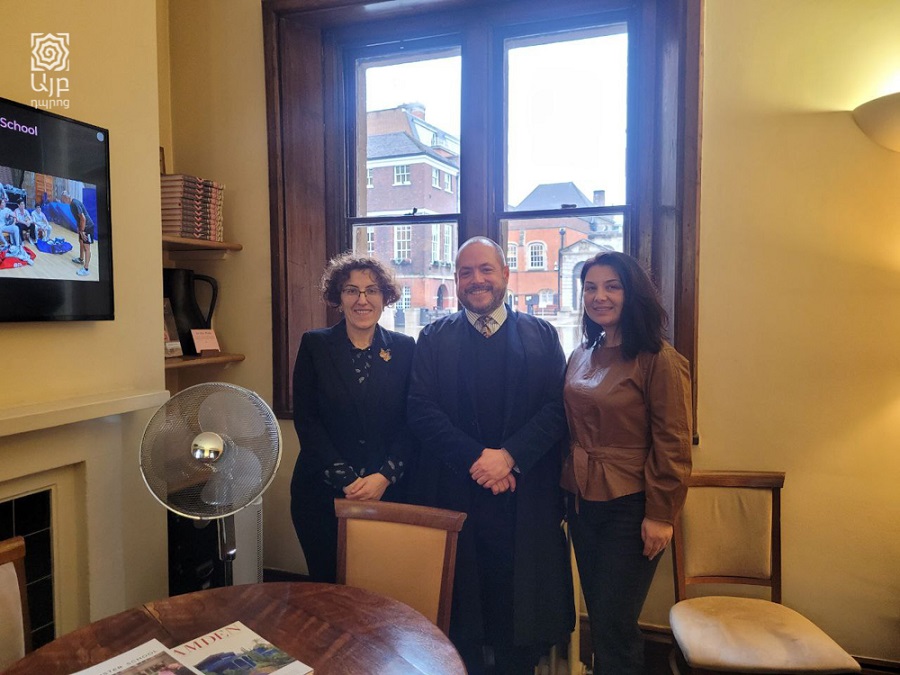 In 2017, Westminster School Headmaster Patrick Derham visited Ayb School at the invitation of the Ayb Educational Foundation to establish cooperation and exchange experience.
We hope that collaboration between Ayb School and Westminster School, which has a reputation as one of the world's foremost centers of academic excellence, will be taken to the next level with joint projects soon.
Share