From April 21 to 25, Ayb School delegation led by director Aram Pakhchanyan was welcomed at the Nazarbayev Intellectual School of Ust-Kamenogorsk.
11th grade students Ani Harutyunyan, Eteri Sargsyan, Levon Hovsepyan, Davit Javadyan, Meruzhan Khachatryan, as well as biology teacher Eva Soghoyan and student community coordinator Armine Babayan chemistry visited the partner biology-focused school to present their environmental project.
The Ayb School delegation enjoyed a warm welcome and got familiarized with the school's curriculum and peculiarities, at the sa
me time immersing themselves in the rich culture of the country.
Prior to the visit, Ayb School students and their Kazakh peers carried out a project to investigate the environmental damage inflicted by the mining industry. The project was implemented in cooperation with the specialists of Biology Chair of Yerevan State University and the Center for Ecology and Noosphere at the Armenian National Academy of Sciences.
The students studied the chemical composition of soil and water from the regions adjacent to the mining camps and compared it to the s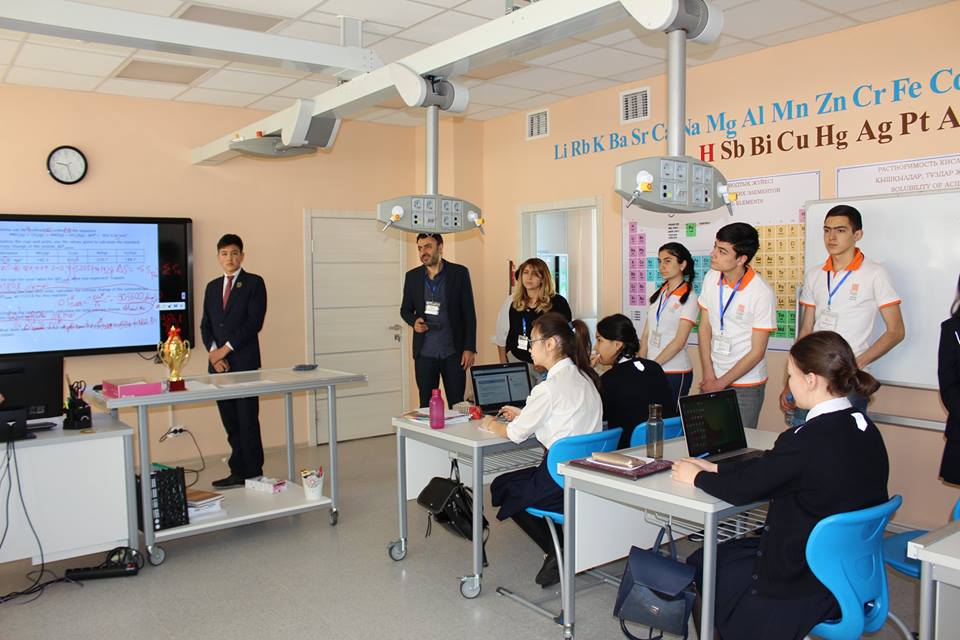 amples taken from the environs of the Ayb School and the data received from the Kazakh partners to assess the harmfulness of the mining industry.
The conclusions made by the students can be used for further investigation and events for environment protection.