Before the hard exam week, May 8 was more than expected at Ayb School. This event is an exciting opportunity to relax before the upcoming exams and to sum up the year full of the work of art groups. The participants not only enjoyed the annual report of our art groups, but also received diplomas, certificates and letters of gratitude from the school's administration.
As always, this year the students of Ayb School did not stop to surprise with their talents. The concert was full of our favorite Armenian folk dances as well as with melodic pe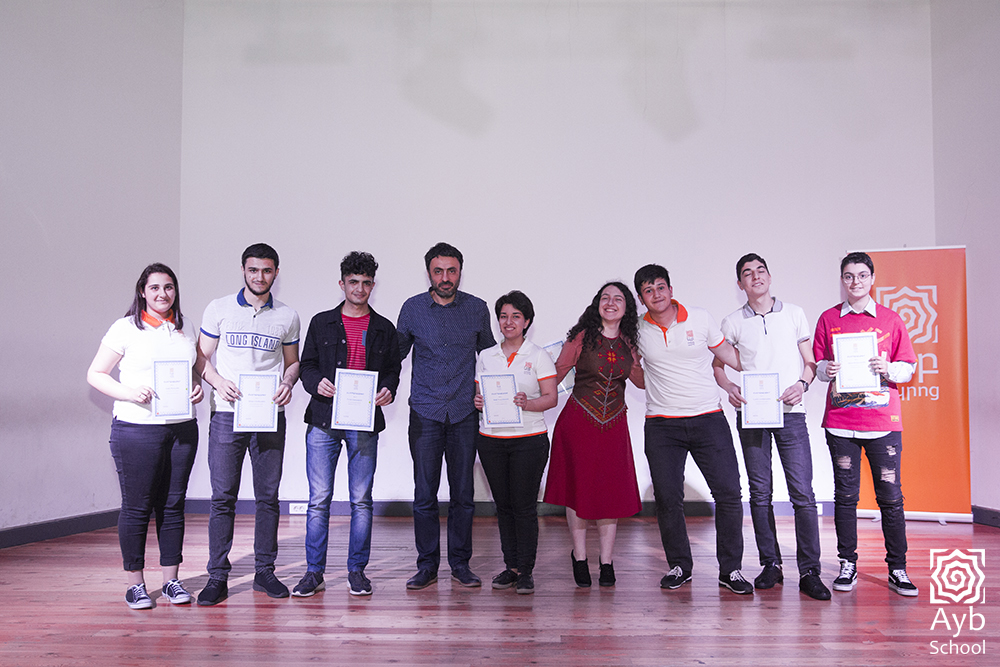 rformances by our girls' and boys' choirs.
Attendees were not bored even during the breaks between excellent performances, as Ayb School's Head Aram Pakhchanian awarded certificates and letters of appreciation to the most active students and parents throughout the year: to the most generous of all students, the most active students in the Olympiads, the most athletic ones and so on. Everyone was united with one common idea: to work and not give up. This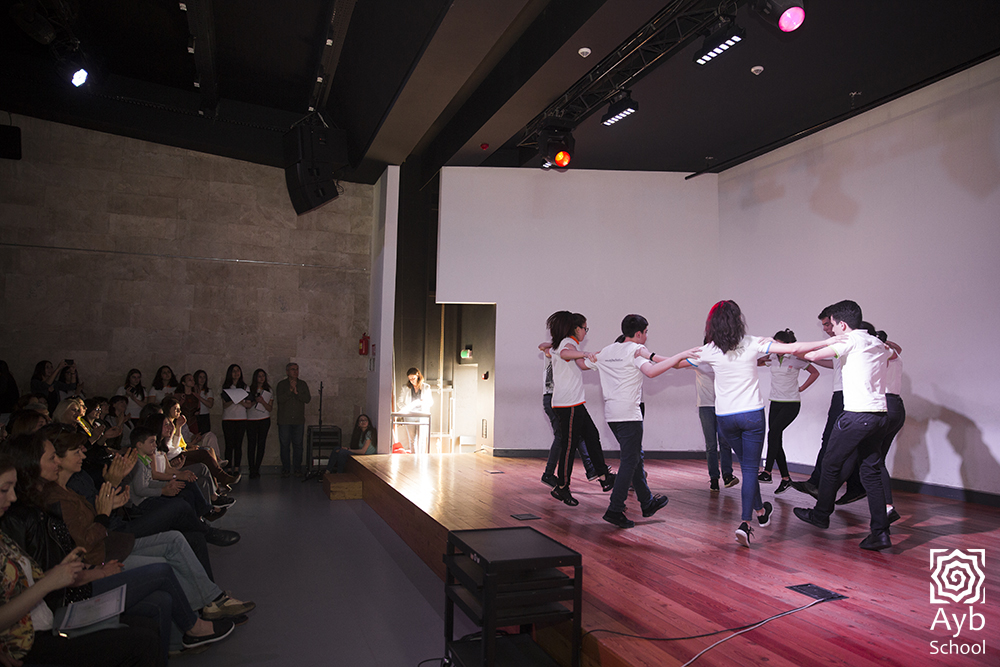 event has motivated everyone to strive for more, and even though this year is summarized, the Ayb community will not stop working. All of us are waiting for the students to have new achievements.
Yeva Seylanyan
(12th grade)