Exposing the past is the best way to remember it and derive lessons for the present and future. This is what Australian-Armenian researcher, literary critic, and author Ara Ketibian has been doing for years after studying at the Mekhitarist Congregation in San Lazzaro and the University of Rome.
We have recently had the opportunity to host Mr. Ketibian at Ayb School. He told about the Armenian Genocide and the Armenian Cause, as well as presented the multi-volume book comprised of articles regarding the aggression against Armenians published by famous U.S. papers such as Washington Times, New York Times, Los Angeles Times, and Chicago Tribune.
Mr. Ketibian started collecting materials for the book together with his friend Vahan Ohanian. It was not an easy task, as some papers were hard to find or subscribe to. It was also important to reserve the copyright, which turned out to be a very scrupulous and time-consuming process.
According to Mr. Ketibian, some people thought he was just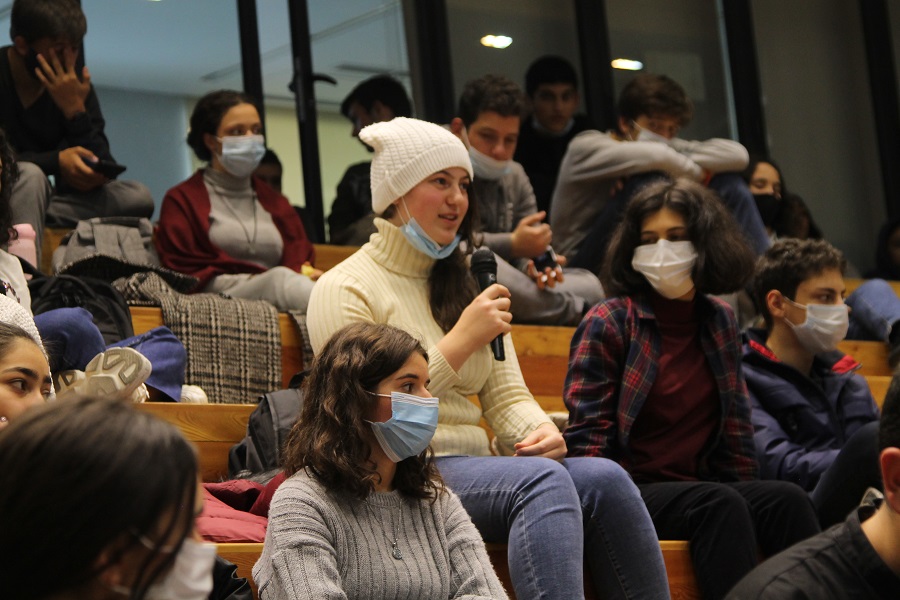 wasting his time but he never gave up. He was confident that broadsheets would never focus on a topic if they did not think it's important. During the years of Genocide, these papers informed the people of America about the misfortunes of the Armenian nation, orphanages that were opened for Armenian children, and the assistance the United States rendered. For example, the biggest orphanage was established in Alexandropole (now Gyumri). The dinner table of the orphanage stretched for about 40 kilometers.
In addition to articles about the Armenian Genocide, Mr. Ketibian collected articles about the Azerbaijani aggression against Armenia, including the latest 44-day war. These publications once again prove that history repeats itself: both during the Armenian Genocide and the Artsakh war, Turkey hired killers to fight against Armenia.
The meeting ended with a Q&A session. Ayb School history teacher Lilit Minasyan noted that Mr. Ketibian carried out a unique piece of work, which is extremely valuable for diplomacy and international relations.
Aida Avetisyan, 12th grade
Karine Avalyan, 12th grade
Share