After a two-year break, the long-awaited 8th edition of Ayb Games has finally taken place. No need to reaffirm that all community members were impatiently waiting for the event that brought together Students, teachers, employees, alumni, donors, parents and family members. To present the warm atmosphere of the day, we asked participants to comment. Here is what they said.
Hakob Petrosyan, from the 10th generation, was among those eager to join the Games since he didn't have an opportunity to participate during the past two years. "Because of COVID restrictions, we couldn't hold Ayb Games for two years, and we all missed this event. I am happy that we can finally enjoy the Games."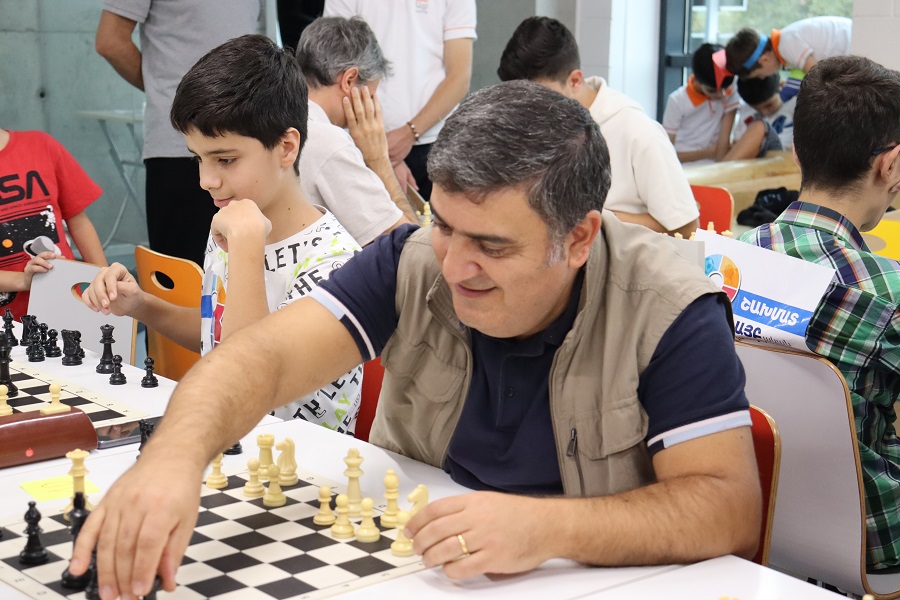 Our beloved Armenian History teacher Ani Tovmasyan also joined Ayb Games for the first time. "It was an amazing and colorful day. There weren't such events in my school years but I'm now honored to take part as a teacher."
No less loved Geography teacher Vahram Sargsyan said the following: "This event has the ideal format to unite Ayb students of different generations, parents, and teachers."
Ayb Games agenda was rich: each participant was given an opportunity to choose an activity in ordance with their interests. The day started with the pledge ceremony of the new Ayb community members. Then the choir performed Lord's Prayer and the flag was raised. Afterward, the Games kicked off: football, basketball, table tennis, chess matches. Ayb students also had an exclusive possibility to play with Armenia and world chess champion Robert Hovhannisyan.
Joyful sportlandia was organized for the youngest participants and their parents.
Art lovers gathered at the library to make a big collage, while high school students held a sketch exhibition "Yerevan in my eyes" in the school yard.
Rev. Father Ashot blessed the traditional harisa near the Armenian alphabet monument in the school yard. The day ended with yarkhushta and round dance performed by Ayb students and alumni.
Anna Keshishyan, 10th grade
Share