We can't even imagine our life without smartphpones, which ensure communication and multimedia data exchange. But this is not the whole story. Many of Hollywood filmmakers, including Steven Spielberg, have full-length movies shot with an iPhone.
Keeping up with the times, Ayb students decided to practice film shooting phone techniques. Mobistudio team members shot a short film titled "Where Happiness Lives". It tells the story of teenager Armen, who works as a courier and dreams to earn enough money for buying a bike. Armen is diligent and goal oriented, and despite his young age he succeeds in taking the right decision. The students say Armen is not an ordinary courier: he delivers happiness and love to his customers.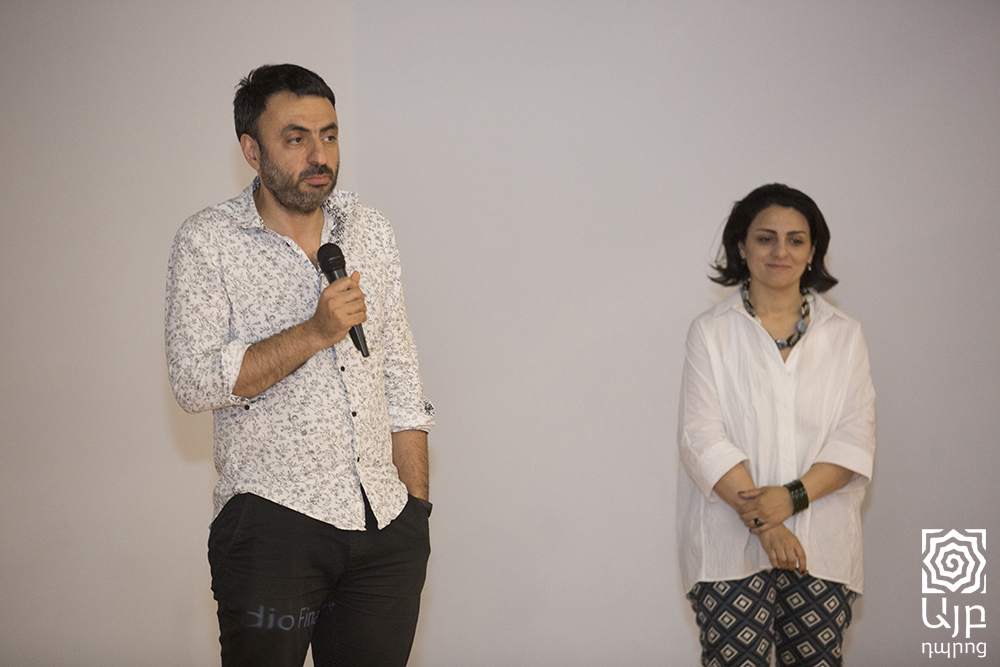 4+1 project is another initiative of Mobistudio club. Ayb students scanned and digitized pictures at Avetik Isahakyan, Mher Mkrtchyan, Hovhannes Shiraz and Aslamazyan sisters' museums to create a digital library and publish photos that were not presented to the public before. The pictures will be then gifted to the museums.
Technodrive programming club's ReProgramming project presentation also took place. It's a platform for programming and hacking competitions for the school students, which enables participants to compete anonymously or on behalf of their school. The competitions can be both individual and team-based. Those who attended the presentation also organized a contest and the top 5 winners were awarded special prizes.