Ayb School 10th grade student Nane Yengibaryan has won the Best Cultural Presentation nomination of Chinese Bridge competition that was held online this year. Nane also was among the most talented participants of the Best Rhetoric Speech nomination of the competition in 2019.
The Chinese Bridge is an international competition organized by Hanban. Established for two age groups – school and university students - it focuses on Chinese language proficiency, knowledge about China, Chinese cultural skills and comprehensive learning abilities. 15 students from different Armenian schools took part in this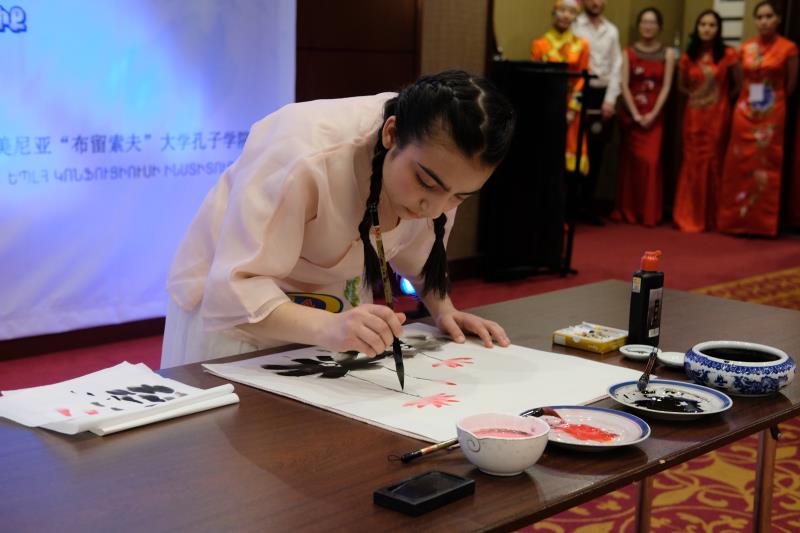 year's event. Six of them, including Ayb School student Nane Yengibaryan, made it to the finals with a Chinese painting performance called 国画(Guóhuà).
"Participation in this competition helped me improve my knowledge of the Chinese language and culture. It taught me to be patient and restrain emotions. In addition, I acquired new friends and understood that people have similar feelings, irrespective of nationality," Nane says.
The Chinese Bridge Proficiency Competition is annually held in more than 150 countries. In Armenia, it's organized by the embassy of the People's Republic of China under the coordination of the Confucius Institute.
Share