It was a real parade of robotics when Ayb hosted the school edition of 2019 Digital UAV Forum.
The smart home and aquarium, an innovative way to feed domestic animals, robots, drones and other devices were showcased by 13 educational institutions, including the Moscow Aviation Institute and the National Center of Innovation and Entrepreneurship.
The participants also had an opportunity to present their projects and attend a masterclass given by a specialist from the Moscow Aviation Institute, while the guests could witness a drone flight.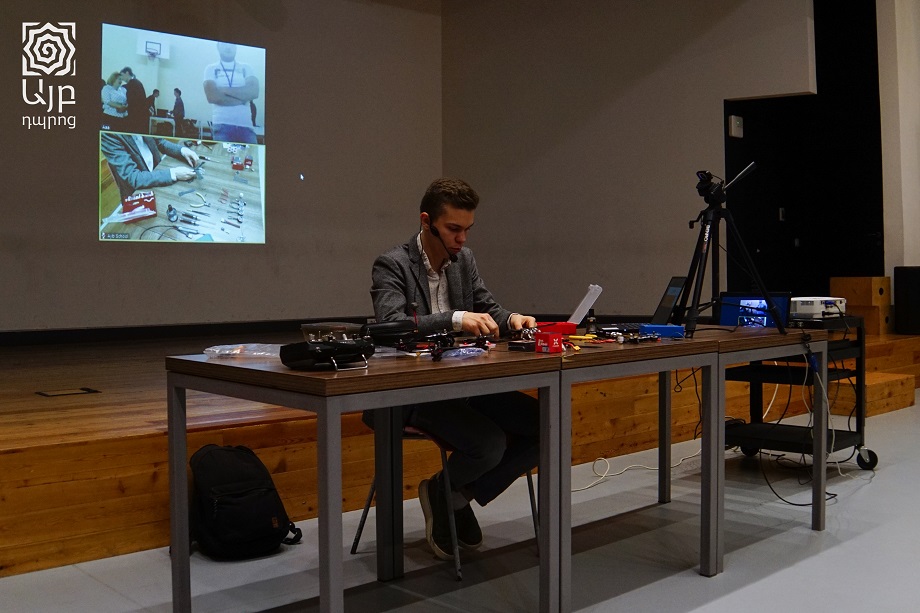 2019 Digital UAV Forum was the result of cooperation between the Ayb School, Moscow Aviation Institute, National Polytechnic University of Armenia, Union of Employers of Information and Communication Technologies and Locator CJSC to become an important part of Aurora Forum.
The event aimed to contribute to the development of scientific and research companies and encourage young minds to engage in science, technology and education through creating decent environment for their future careers.