The Art Week, held from May 5 to 12, was the brilliant result of the industrious work of Ayb School students who are enrolled in various groups in the school.
Exhibitions and several workshops were organized during this week, which all summarized the results of different art groups. People took part in these workshops with great pleasure. On the opening day, Ayb School's band also had a performance.
Students from both middle and high schools who study drawing and graphic design exhibited their works, too. They told everyone about the creation stories and inspiration sources for their works. Attendees liked these works so much that they even wanted to buy them.
The transition from the world of colors to the space of sounds charged people a lot. The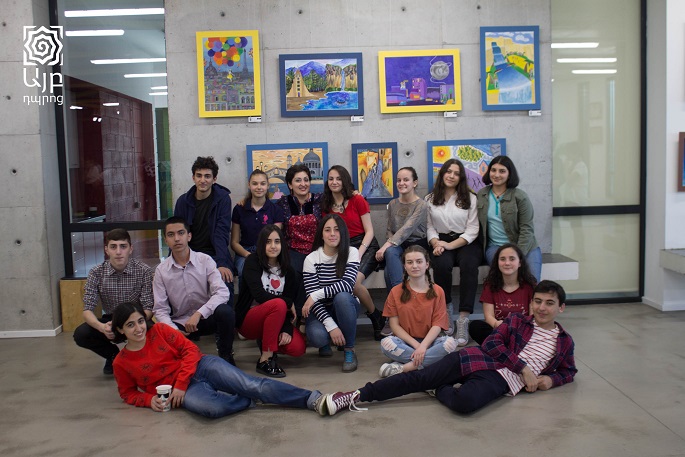 band students had their excellent performance on May 5, singing and playing the music of the 70s-80s. A big surprise was waiting in the end: the students presented their own song, for which they had prepared for a whole academic year. By the way, "O (Fly On)" by the world famous group Coldplay was also included in the program of the school's band concert.
Sergey Badalyan
12th grade