On July 23, the Armenian General Benevolent Union hosted a 3-part presentation of the projects implemented by members of Ayb School Project-Based Learning club F8.
For a whole academic year three groups of Ayb School photography club F8 were engaged in a research of public importance and finally got ready to present the results.
A thematic exhibition included a discussion that brought together public figures dealing with the issues broached by the students in order to find possible solutions.
Ayb School's F8 club members presented the following projects: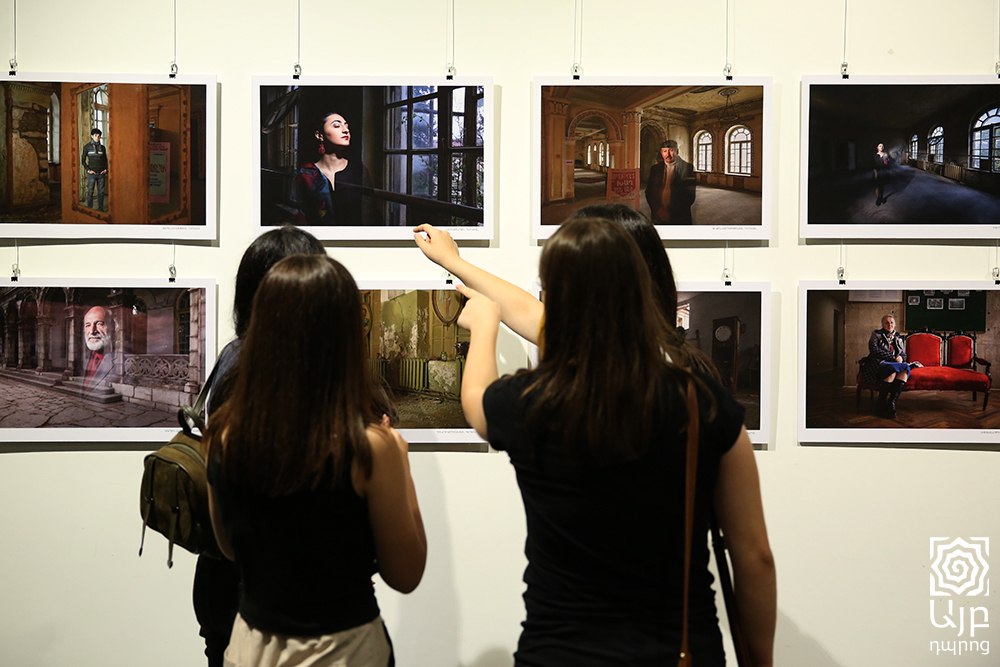 Ghost Theater: the doors of Vahram Papazian drama theater in Stepanakert have not been opened since 2012. The building itself is in deplorable condition, meanwhile the theater group continue to stage performances at Youth Palace which is not fit for such an activity at all. Ayb School students visited the theater and told its story, present and past through photographs.
Armenian Woman: F8 club members launched a research to find out what the younger generation thinks about gender equality. Photo stories were created to break stereotypes of the Armenian reality. During the exhibition a debate was organized to discuss this controversial issue.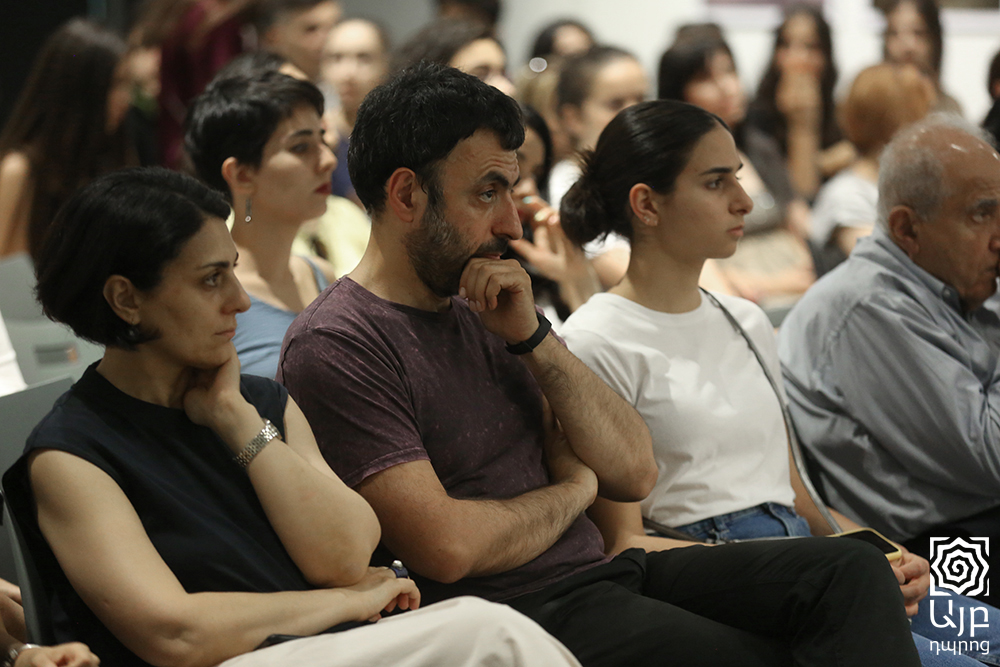 Street Art: who are the people painting on the walls? Is street art a real art or just vandalism? Project participants offer to have a closer look at this modern art trend. Ayb School students created a video installation to presents the works of local and foreign street artists.
F8 club students promised to continue their research with a purpose to raise awareness of the issues.
Ayb School's Project-based Learning is an educational model that enables students to set up teams and carry out large-scale and long-term projects to address actual community issues and challenges.