Ayb School is proud to announce Visual Poetry book, which was composed with the efforts of Art Studio club members, who found a new way to represent modern Armenian poetry. The illustrations made by the students added colors to the poems and helped create something new and original.
During the presentation of the book that took place in Gouroo Club & Garden, the students recited poems they liked most in the attendance of the authors and cultural workers.
What should be done to make the younger generation (and not only them) read modern Armenian poetry and love reading. This was the question Ayb School students attempted to answer.
"Each of the club members has selected the author, whose works felt congenial. That's why both the authors and illustrations appeared in this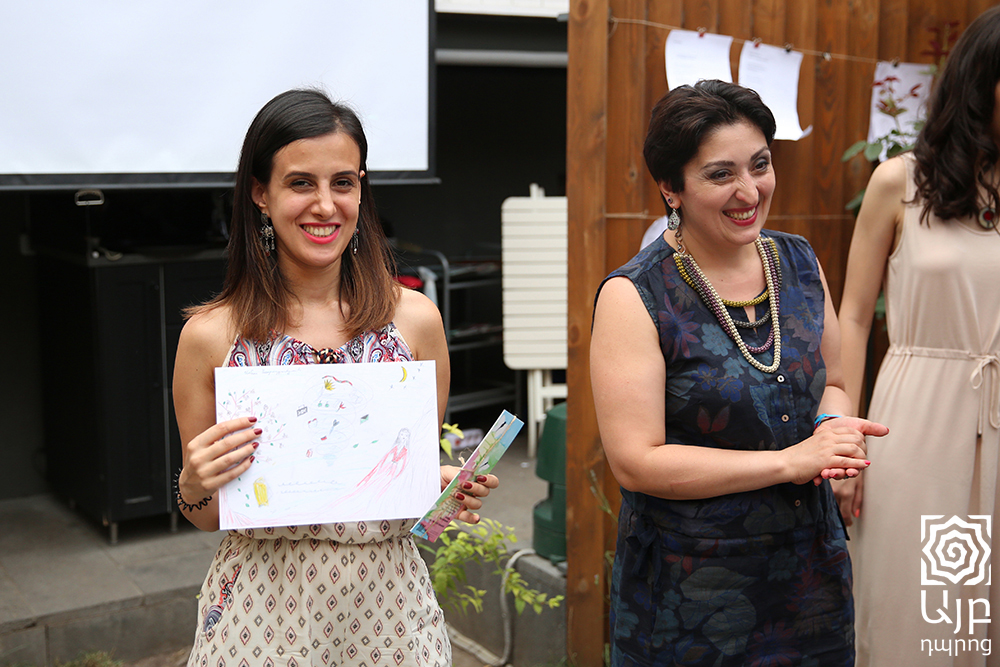 book, which is so exceptional," Art Studio club coordinator Mari Adamyan said.
10 students of Art Studio club undertook the task to make modern Armenian poems popular through creating an interesting and unique illustrations to poems, thus contributing to a new perception of poetry. This is the third project in the history of the club that was established three years ago.
The club functions as part of Ayb School's Project-based Learning, which is an educational model that enables students to set up teams and carry out large-scale and long-term projects to address actual community issues and challenges.