Sargis Simonyan is an 11th grade student of Ayb School, who finds inspiration in arts. He is one of those rare young painters, whose work was selected out of more than 2000 paintings for participation in My Saryan youth contest. I talked to Sargis about the arts, paintings and expectations.
What is art?
Looking for the definition of the art would mean I don't understand anything about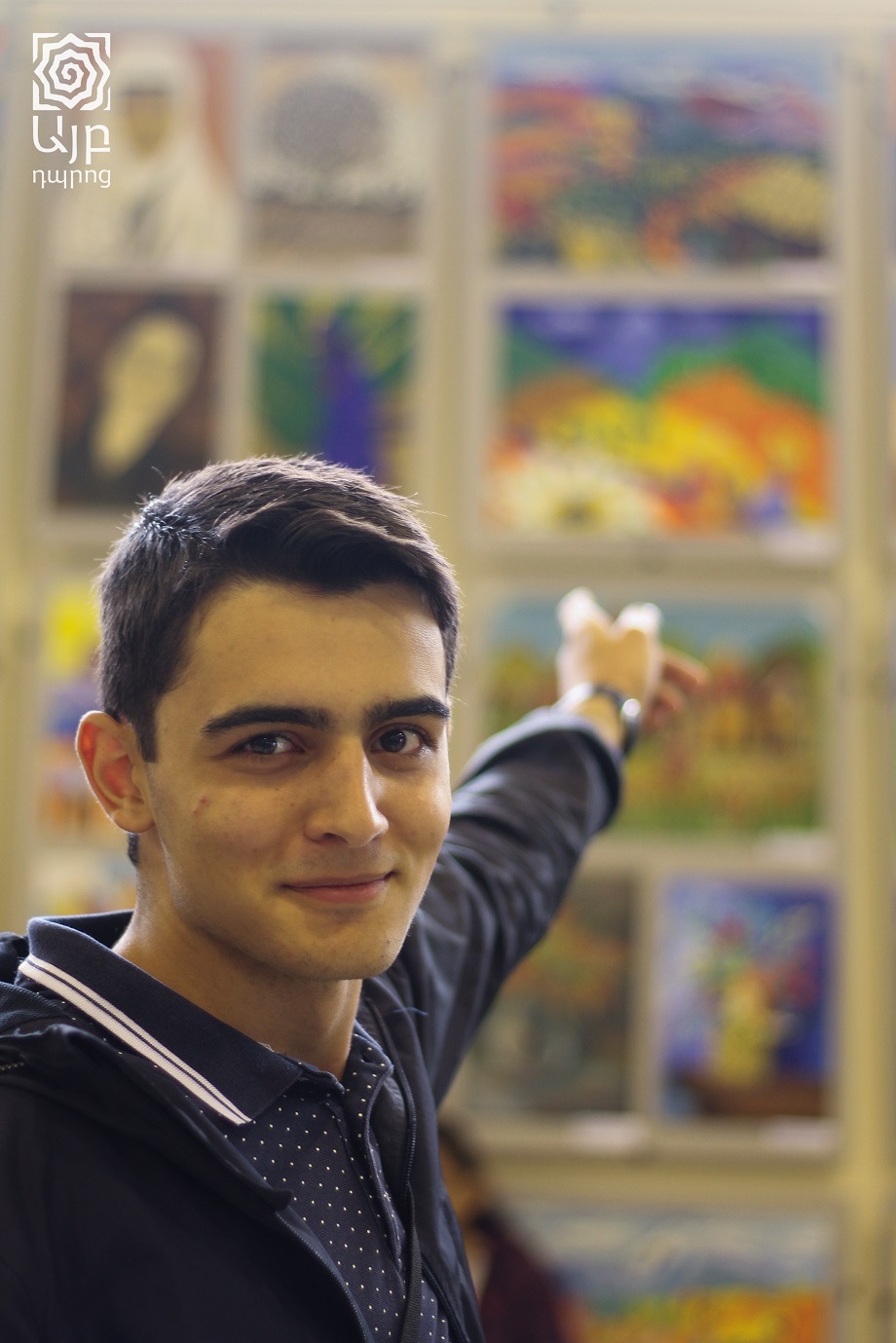 it. In any case, the art can be the right path to cultivate a taste and philosophy of life. Engaging in the art, you get to know different cultures and acquire new skills. Fine arts, specifically working with colors, using technique, knowing and merging styles, is a strong impetus for development.
The process of painting
I experienced all kinds emotions while painting. And I was especially careful about not spilling the paint.
Participation in the contest
It was my interest that pushed me towards participating in the contest. I like challenging myself and My Saryan was a perfect opportunity. I would also like to thank our painting teacher Mary, whose assistance played a role.
Ella Avagyan, 11th grade