Under the guidance of German teacher Anush Lalayan, 5 Ayb School students visited Germany as part of a joint 3D-modeling project that has been implemented with the peers from Pforta School in Saxony-Anhalt. One of the project participants, Seryozha Arzumanyan, shares thoughts about the time they spent together.
I am quite confident that you all heard about the German punctuality. I can now assert that these are not mere words. I was very impressed by the very first day of our journey, when German students met us with a program of activities, including various games and tea-party, to make us feel at home. But it was just the beginning of our acquaintance with the German habits and rules.
About two years ago we started a joint project with the students of one the schools in Saxony-Anhalt. The project titled Cult.Cloud survived numerous difficulties, rises and falls. The hardest thing was to stay at school every Saturday after the lessons and work till late in the evening. After getting home, we continued the joint activity online.
During the implementation of the project I learned how to work in a team and achieve good results i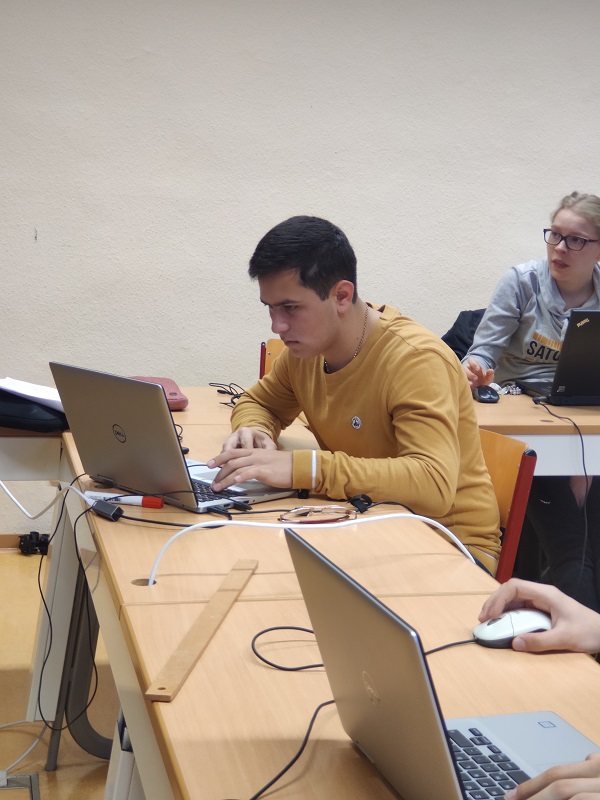 n a short period of time. Your work is productive when you do it with pleasure and don't get lazy. To be sincere, there were moments when I worked with reluctance and got sloppy but I found the strength to overcome it and drive the nail home. Thanks to this project, I learned Fusion 360 3D modeling program which was used to create a 3D model of one of the cultural and historic monuments in Saxony-Anhalt. We also had a conference call with the students of Pforta school to get familiarized with each other.
As a result of long and persistent work, we left for Germany to continue collaborating on the spot and mastering our skills in 3D modeling, including operation with Blender program, which was very important. It was also an excellent opportunity to practice German.
The year 2020 started with an exciting trip. The people we met were very friendly and the nature was unbelievably beautiful. By the way, I was born and raised in Dilijan and I always like being in cities with fresh air and nice nature. The place we visited reminded me of my hometown Dilijan. The school where we stayed for a week was housed in a 12th century construction that preserved its charm and historical importance till today. It was like a magic machine took us to the times of Harry Potter.
At the end of the visit we had to present our joint project to the ministry of education and science of Saxony-Anhalt to get financing for Pforta school. T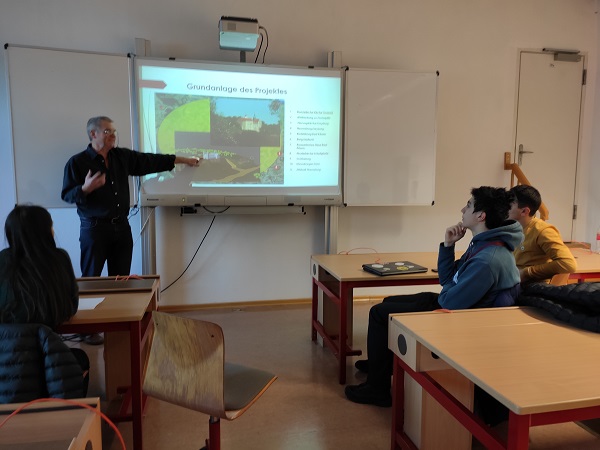 hat would allow them travel to Armenia and improve connections to avoid disruptions during online conferences. Our cooperation is underway. The 11th grade students will soon join us and we will impart our knowledge and skills to them.
Of course, I missed my family, friends and Yerevan but didn't mind to stay there a little longer. As Peter Roseger said, "Work is the life's mainspring: you can get tired of it, but you'd sooner get tired of laziness."
Laziness was an obstacle for me but I managed to overcome it and continue working with pleasure.
Seryozha Arzumanyan, 12th grade
Share