It is no mere coincidence that one of the participants started their speech at the final battle with the following words: "As a future scientist, I think that…" for it's here where future scientists and chemists embark upon their path.
On May 11, an important event was held for the Armenian representatives of the discipline of chemistry and simply students and schools fond of chemistry, i.e. the semi-final and the final of the 9th All-Armenian Tournament of Young Chemists. Twelve teams from different cities of the republic took part in the semi-final, including seven teams from Yerevan, two teams from Gyumri, one team from Vanadzor, one from Abovyan and another one from Masis. Three teams of Heratsi High School, Heratsi, Oganesson and Helium, made it to the finals, along with Evrika team from Vanadzor Evrika School. In an intense "chemical" struggle, Heratsi team won the first place. Sound scientific framework, research, analysis, debates and grounded opinions—these are the words that best characterize the final battle.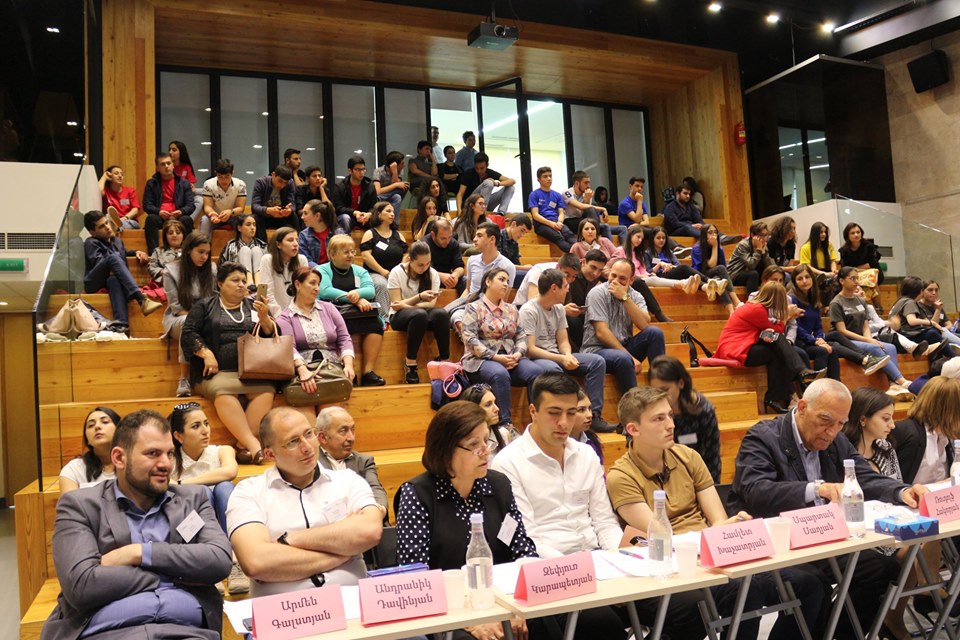 The AATYC is a team competition held in an interactive game format, where the students solve intricate and riveting chemistry problems, debate around scientific topics and make their first scientific discoveries. The tournament aims to involve the students in practical activities, unleash their creative potential and develop their scientific debating skills, as well as encourage extracurricular activities in chemistry. The tournament jury consists of academic faculty from different universities, former tournament participants, young scholars, school teachers and other specialists. Narine Durgaryan, president of the jury, attaches great importance to the mission of the All-Armenian Tournament of Young Chemists: "This is a genuinely patriotic tribute that the AATYC pays to our students, instilling love toward chemistry and science in them! I hold in high regard the fact that owing to the tournament, the students choose chemistry as their profession, in a similar way as my student Shushanik has decided to become a chemistry teacher, all thanks to the contest!"
The 9th All-Armenian Tournament of Young Chemists brought together 170 students from 34 teams at the quarter finals, semi-finals and finals.
The Ayb Educational Foundation highly values the role of the tournament in the development of the chemistry sector in Armenia and contributes to the efforts of making the discipline attractive for the students.