Ayb School in collaboration with the Moscow Aviation Institute participated in Ararat Challenge Fest held on the sidelines of Aurora Forum in Yerevan on October 14-21, 2019.
The event took place in the Freedom Square, where tents were placed. One of them was the Innovations Laboratory, in which Ayb School students conducted fascinating experiments in chemistry, physics and biology, as well as showcased the robots that grabbed everyone's attention.
On the initiative of Ayb School's drawing teacher Marie Adamyan, an outdoor sketch session was organized. Making sketches for the visitors, the students had an opportunity to create freely. Ayb School's Innovative Laboratory attracted and impressed lots of visitors regardless of age, profession and nationality.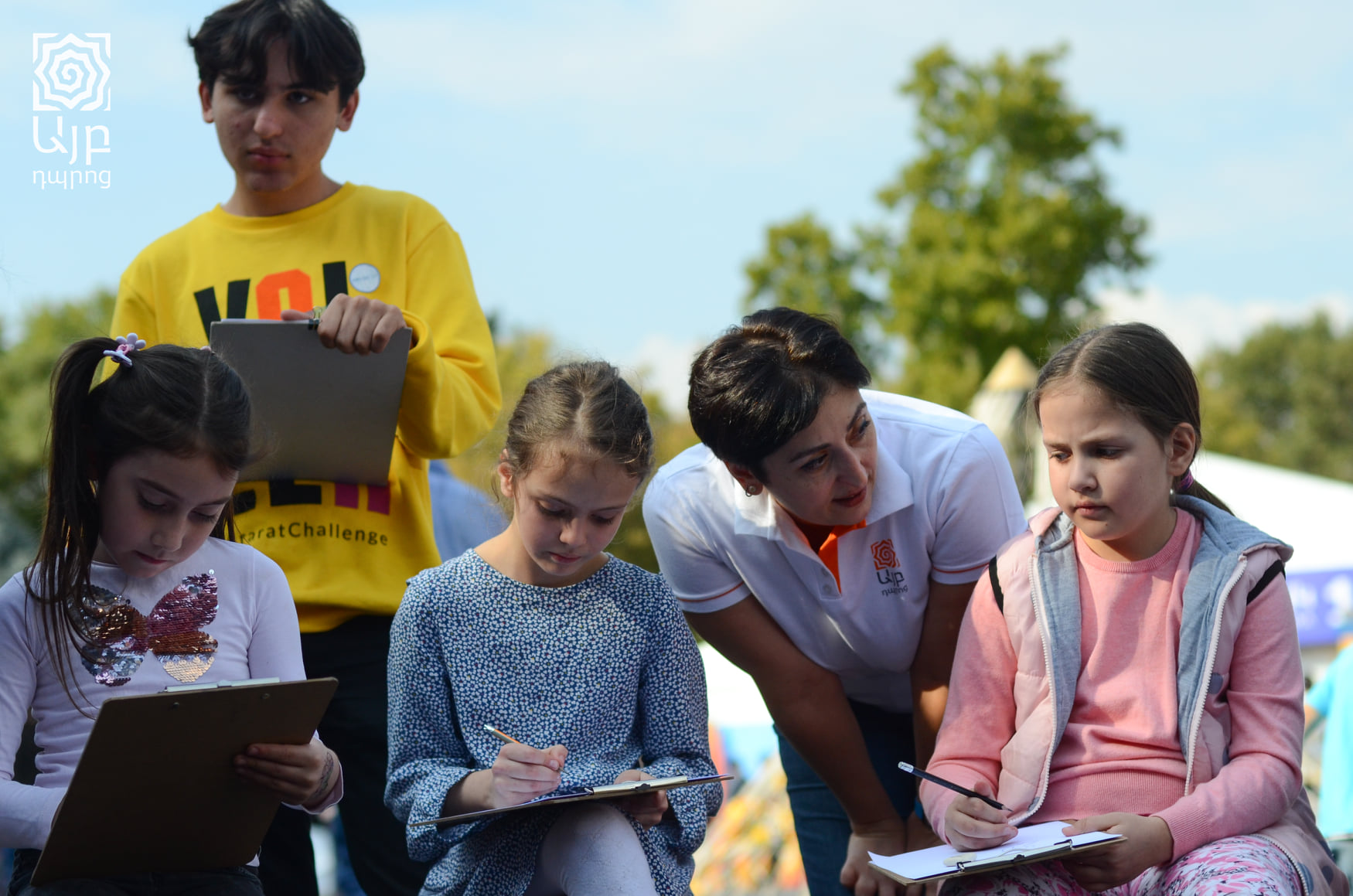 In addition, Ayb School students were engaged in the organizational work of Aurora Forum, as volunteers.
Aurora Forum is a humanitarian initiative developed to drive positive action across technological, scientific, educational, social and humanitarian challenges.
Zhanna Hayrapetyan
12th grade