9 thematic clubs are functioning during the Ayb School 2018-2019 academic year.
You can get familiarized with each club's activity by clicking the links below: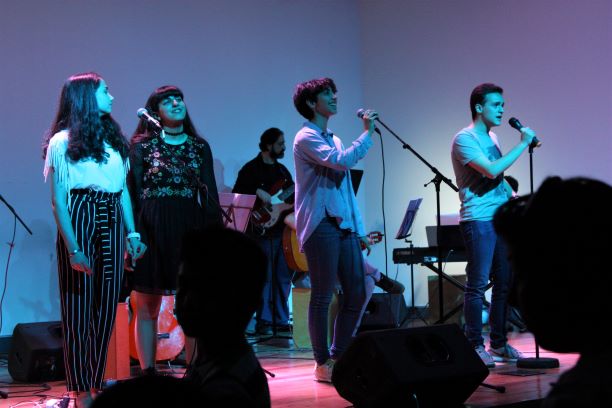 Rockestr Club
Project: From the Beginning
Description: It's impossible to imagine life without music. Ayb School's Rockestr club members are rehearsing a concert to present the development of musical styles from Middle Ages down to our days. The program will comprise the ideological and artistic trends of the given period. In addition to well-known works, the concert's theme song will be adapted by the band members for various styles, musical instruments and arrangement tricks.
Result: a concert that will be professionally covered and presented at different platforms; creation of educational videos telling about musical ideologies of different times that will be posted on the Internet.
Project participants: Tatev Shahnazaryan, Nane Grigoryan, Arman Mnatsakanyan, Vilen Karapetyan, Daniel Margaryan, Hayk Mardanyan, Victoria Nersisyan, Alisa Pakhchanyan, Tatevik Galstyan, Mary Danielyan, Samvel Ghushchyan, Shushan Daveyan.
Mentor: Vahagn Papoyan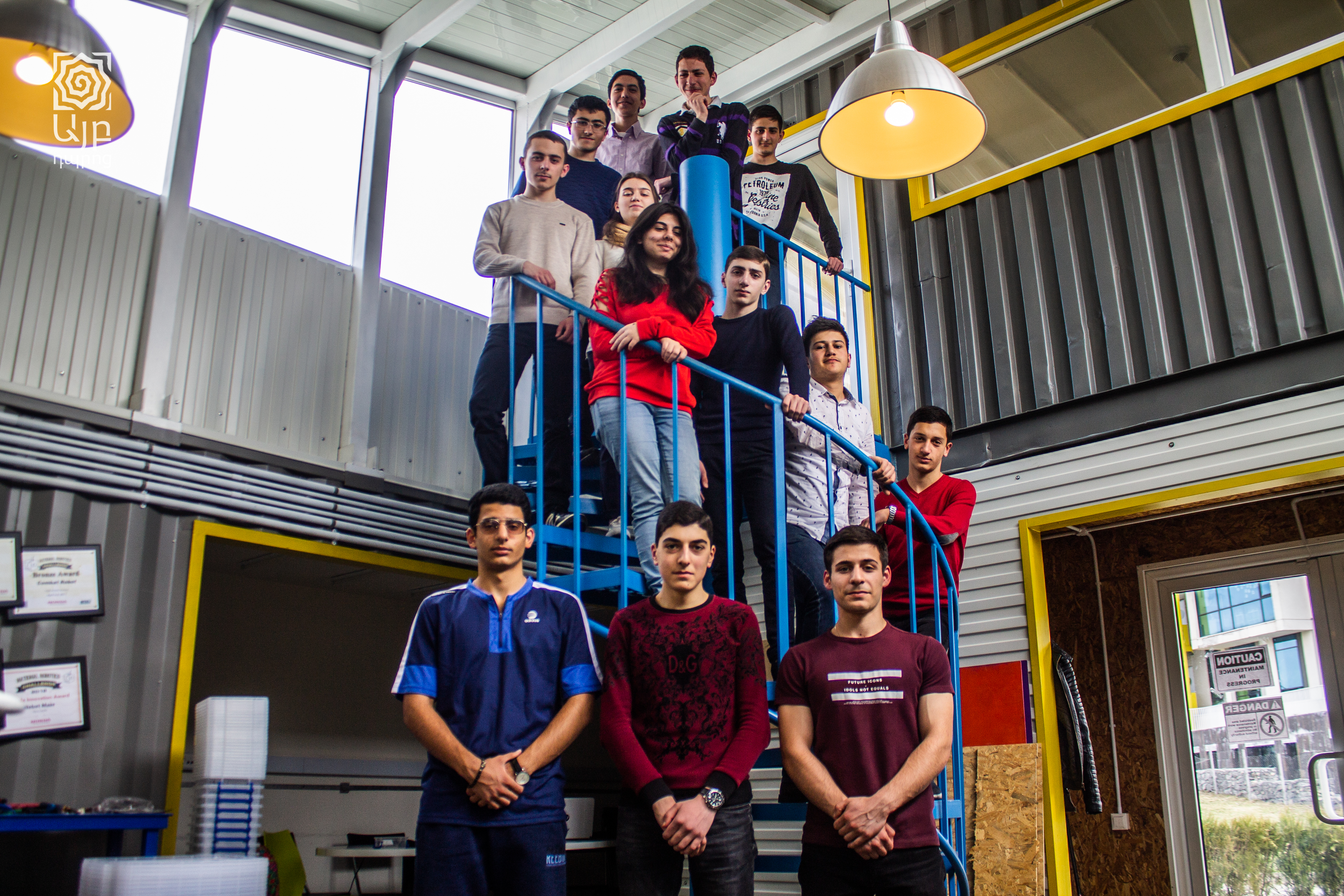 Engineering club
Project: Ad astra
Description: We are all dreaming to reach the stars. Ayb School's Engineering club members are this year allotted a task to assemble a flying device that can rise about 35-40 km above the earth's surface, recording a video of the entire flight. Can you imagine this?
Result: invention of a flying device, unique images from the sky, testing of device performance in low temperatures.
Mentor: Vazgen Gabrielyan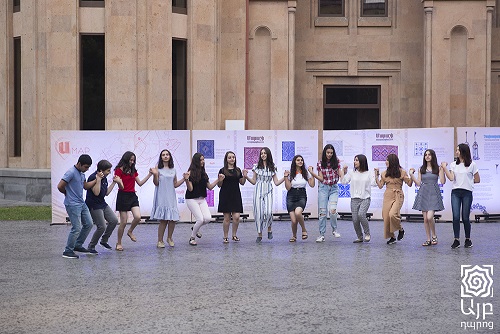 Film Factory
Project: Tracing hidden gems
Description: Let's pay due tribute to Armenian national art. The project titled "Tracing hidden gems" is meant to build awareness about folklore and applies arts. Ayb students will bring up urgent cultural issues and attract public attention to the field.
Result: 2 films, 2 exhibitions, 1 public discussion
Mentors: Arusyak Zakharyan, Narek Ashughatoyan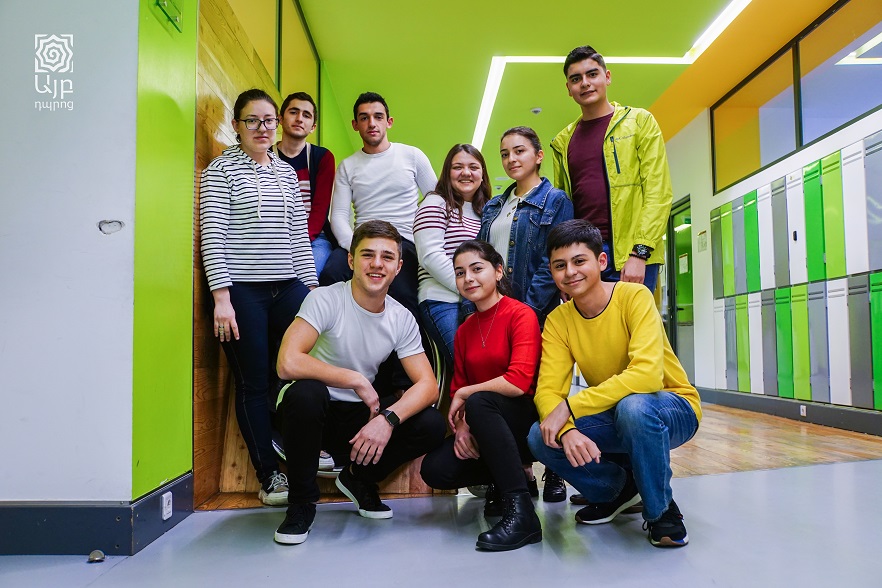 Technodrive programing club
Project: ReProgramming
Description: Programming is the future language of the humanity. Ayb School students embark on a voyage of discovering the art of programming from early age. ReProgramming is a programming and hacking platform where students get the opportunity to compete with each other anonymously or act as a school team. The competitions can be both individual and team-based.
Result: website developed by the students and to be used by themselves and their peers.
Mentor: Hayk Hayrapetyan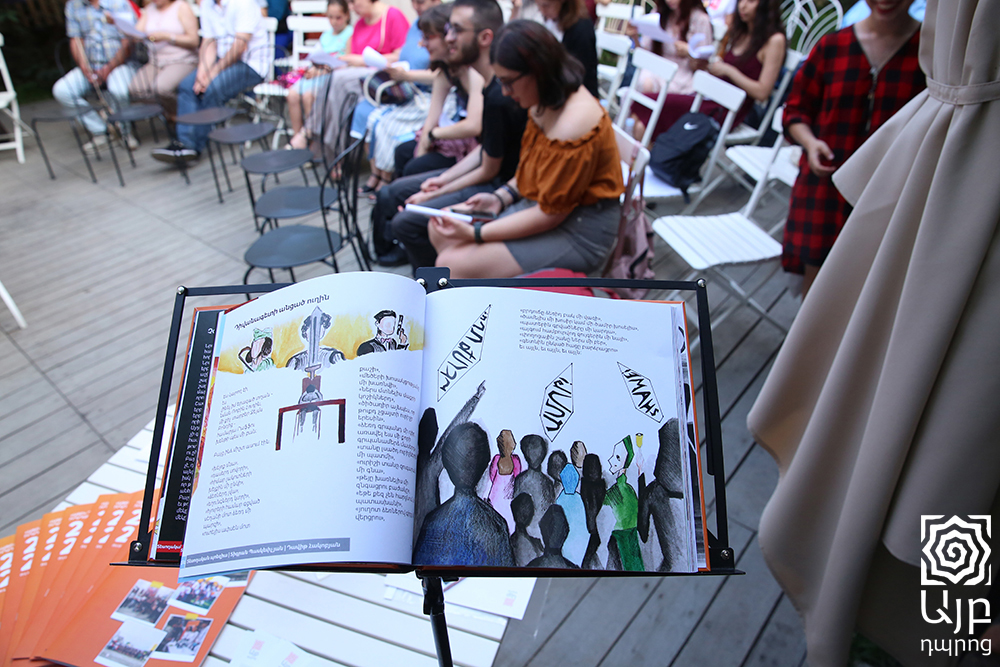 Art Studio club
Project: Visual poetry
Description: What's to be done to awake students' interest in modern Armenian poetry and instill love for reading? Ayb School's Art Studio club has undertaken this very task. The club members are determined to make modern Armenian poems popular through creating interesting and characterful illustrations for the best works of modern poets, thus promoting contemporary Armenian culture.
Result: visualization of modern Armenian poetry, publication of illustrated books, organization of poetry soirees and presentation of printed editions.
Mentor: Marie Adamyan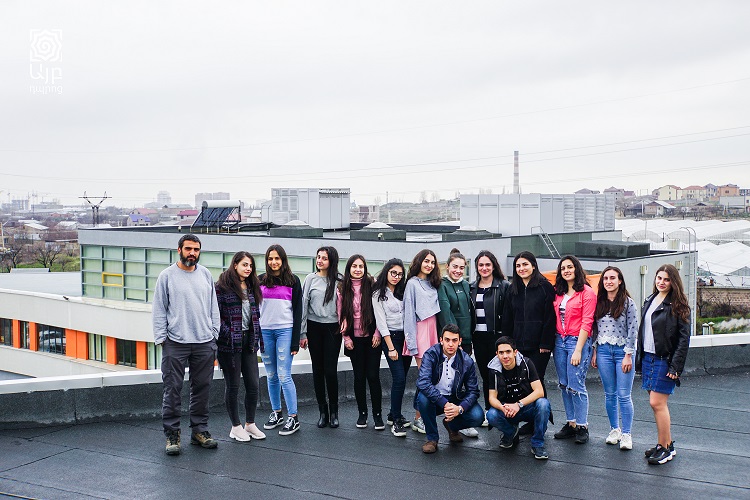 F8 photography club
1.Project: Armenian Woman
Description: Gender discrimination persists to be a problem in present day Armenia. This fact is proved by local and international researches, according to which Armenian women are paid less than men for over 30%, they are less engaged in politics and occupy much less governing positions. F8 photography club aims to research the younger generation's attitude towards gender equality and create photo stories that would break stereotypes. The club members will tell stories of the girls, who are on their way to adulthood, and the women, who have already reached their career heights.
Result: exhibition aimed to break stereotypes and prove that women can do much more than they are widely supposed to do.
Mentor: Areg Balayan
Project: Vahram Papazian Theater in Stepanakert
Description: Stepanakert has only one theater, which is now in deplorable condition. But few people beyond the capital of Karabakh are aware of it. F8 has the task to bring about the issue through photographs and photo stories.
Result: gaining public attention to the deplorable condition of Vahram Papazian Theater
Mentor: Areg Balayan
Project: Street Art
Description: There is no modern art without street art. We will photograph the everyday life of street artists, including their creative activity.
Result: familiarization with the world of street art, coverage of artists' life and work
Mentor: Areg Balayan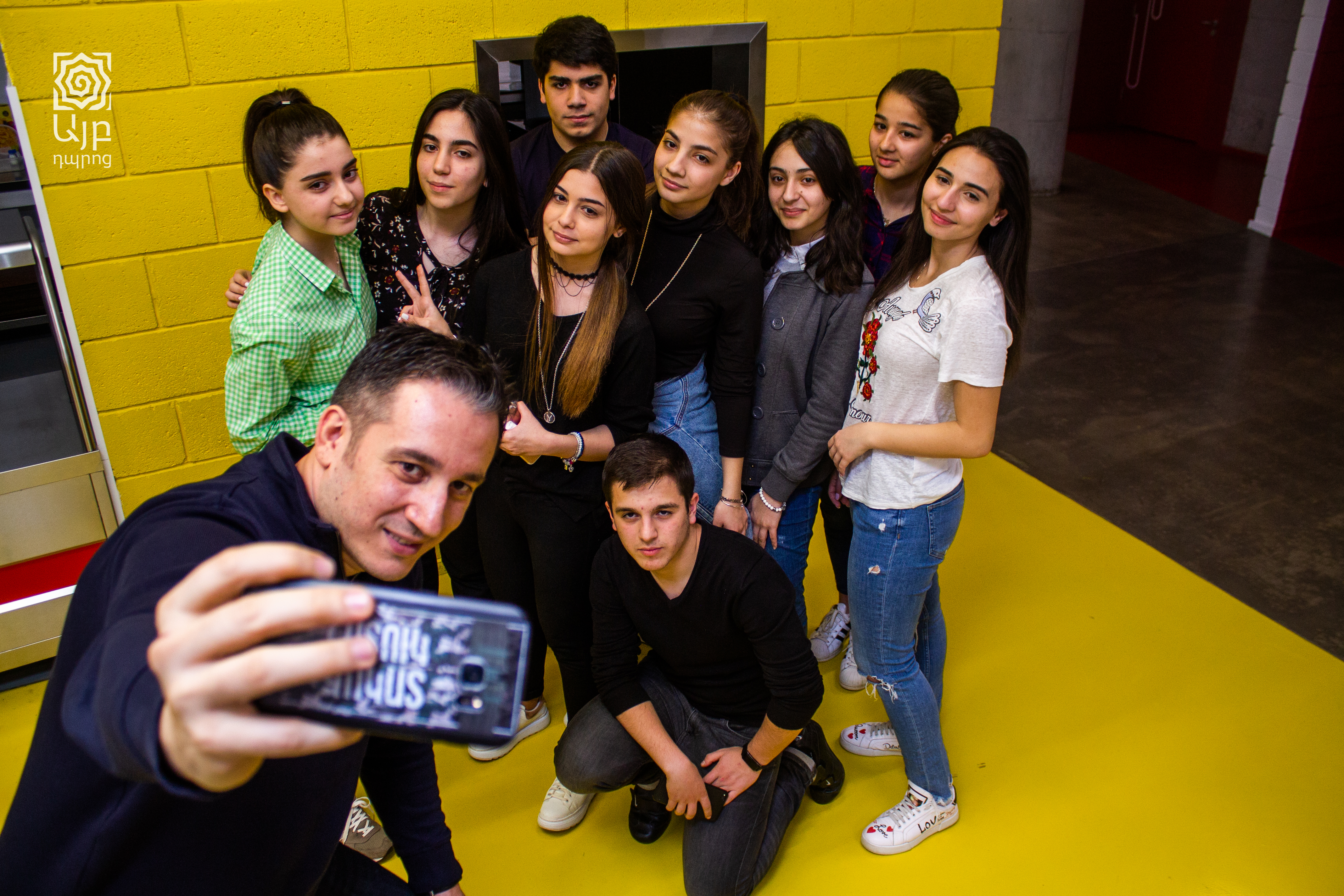 Mobistudio club
1.Project: Ayb News
Description: Forewarned is forearmed. Being aware of this principle, Ayb School students are going to publish Ayb News daily newsfeed. To prepare video materials, the students will use smartphones and other devices meant for smartphone shooting. It's also supposed that a NO COMMENT video will be published once a week.
Result: establishment of a mini mobile TV studio, journalistic proficiency of club members, rapid development of the project in case of relevant investments.
2.Project: 4+1
Description: Let's remember and honor our greats. Mobistudio students will pay tribute to 4 prominent Armenian figures. They will select some museum photographs that were damaged due to improper maintenance conditions, create a digital photo gallery and gift it to the museum.
Result: digital photo gallery and a big poster of digital photos to be gifted to the museum on behalf of Ayb School
3.Project: Flora and Fauna
Description: The 2 above mentioned projects require advanced smartphone skills that need to be applied in other fields as well. During the learning process, Ayn students will take dozens of photographs and videos, the best of which will be displayed at a digital exhibition. There will be also thematic tasks on environment protection called Flora and Fauna.
Mentor: Erik Antaranyan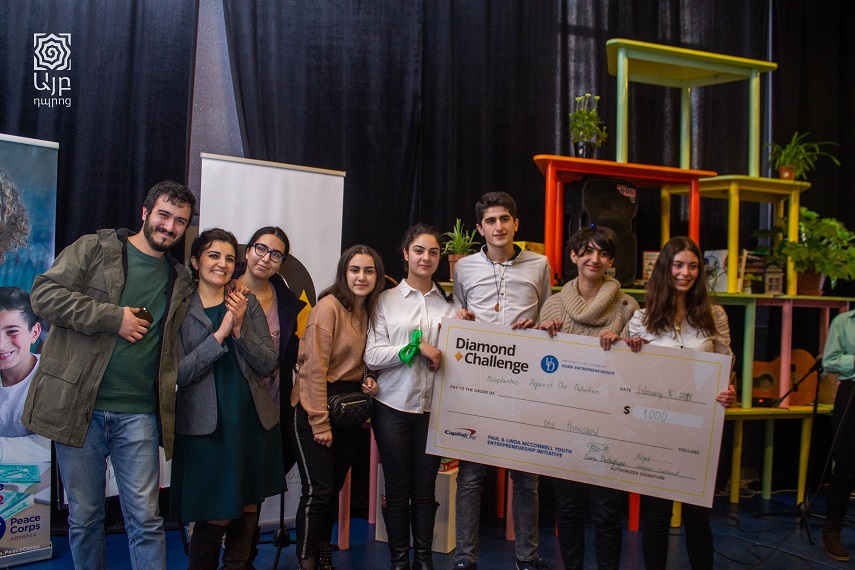 Green Chemistry club
1.Project: Aybplast
Description: The aim of Aybplast project is to invent ecologically clean substitutes for the harmful substances. Applying their knowledge in chemistry, the students conducted a research and produced starch-based biodegradable plastic bags that can be used instead of plastics made of oilstock.
By the way, Ayb School's Green Chemistry club has already won "100 ideas about Armenia" and Diamond Challenge Armenia contests, as well as the School for Environment contest held annually by the Goethe Institute.
Result: production of biodegradable plastic bags (this year's objective will be technology development and device design)
2.Project: Flavors of Armenia
Description: Whether we like it or not, we use chemical detergents, which can be extremely dangerous for health. That is the reason why Green Chemistry club undertook the task of making a soap from natural ingredients, using old Armenian recipes.
Result: production of natural washing agents and organization of their sale
Mentors: Levon Sargsyan, Lilit Hambardzumyan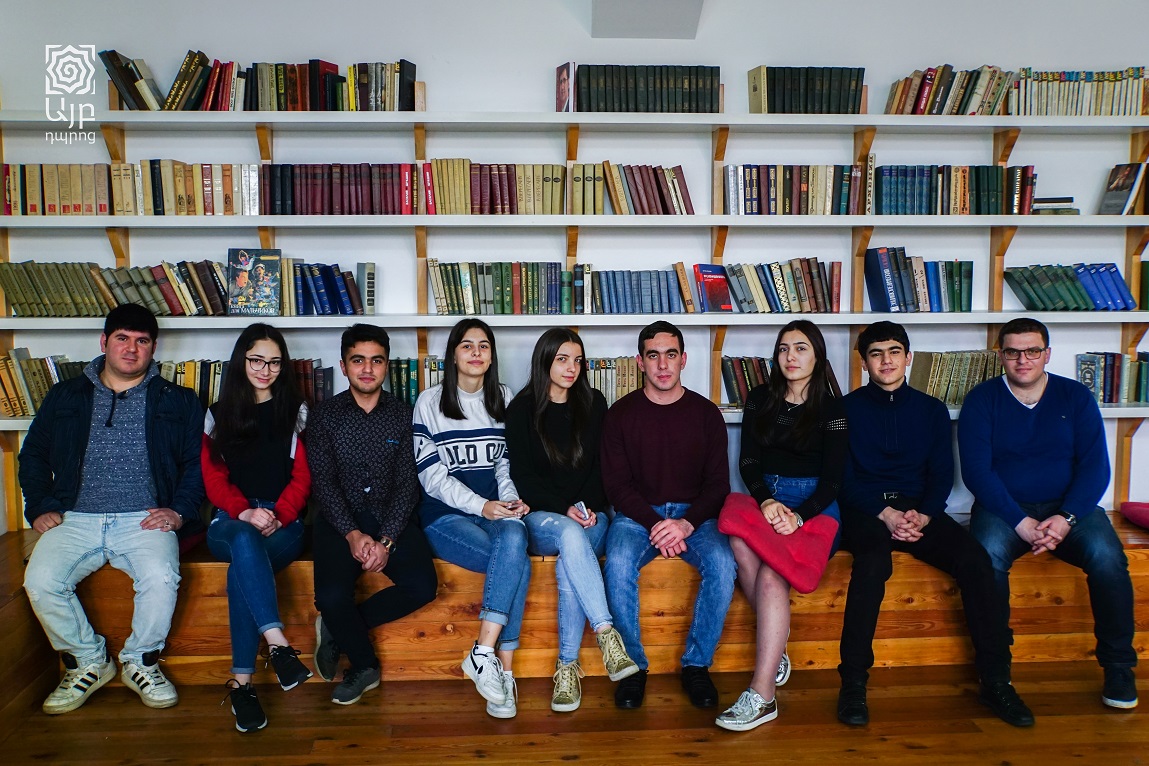 Investors Club
Project: Tourism development in Armenia
Description: the project aims to boost the number of foreign tourists visiting Armenia through posting information about the country on the Internet. The team members are now searching for the best way to fulfill the task they are charged with.
Result: creation of an online platform for the sale of Ayb souvenirs
Mentor: Narek Ghazaryan