11 clubs will be operating in the framework of Project-Based Learning initiative at Ayb School during the 2019/2020 academic year. Click on the following links to see details.
AMD 10 million is needed for the operation of Project-Based Learning clubs.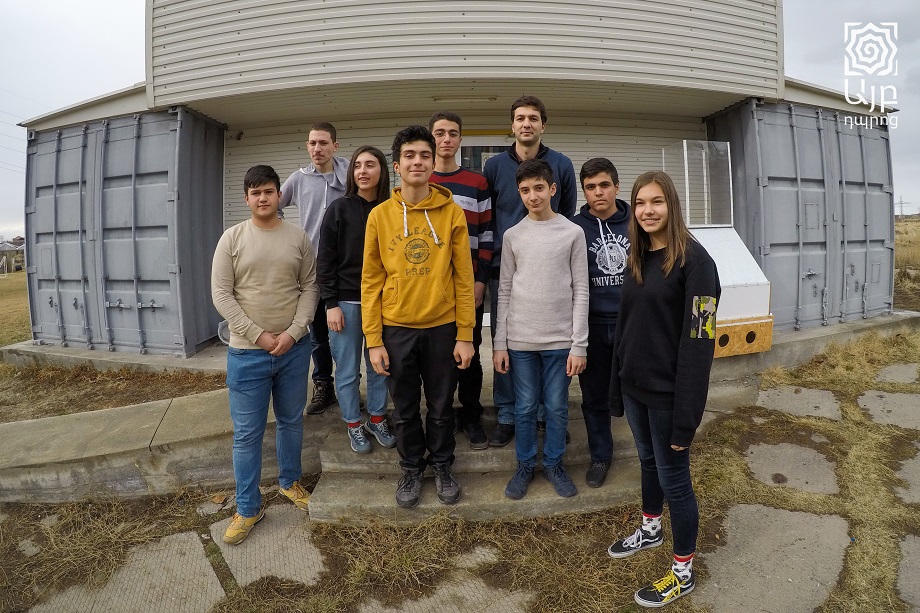 Engineering Club
Mentor: Vazgen Gabrielyan
Project name: AVC Combat
Project Description: Club members are going to design and assemble four robots. Two of them will be self-driving cars capable of avoiding obstacles and reaching the destination point and the other two will be combat robots programmed to deactivate the rival robot without damaging it.
Expected result: the robots assembled by the students will be presented at National Robotics Challenge contest that will take place in the United States in April.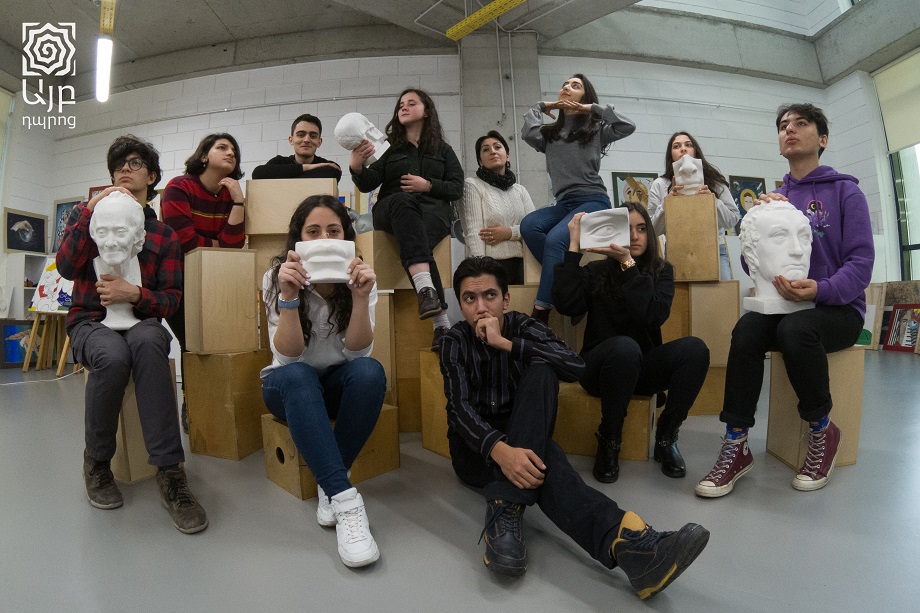 Art Studio
Mentor: Marie Adamyan
Project name: The city and its sculptures
Project Description: The club will work to attract public attention to little known sculptures and their authors. This project is supposed to help people discover the heritage that passed into silence.
Expected result: to make Armenian culture (both classic and modern) more recognizable and represent sculpture as an inseparable part of urban environment, as well as to make an application, where each sculpture will have a QR code containing information about it.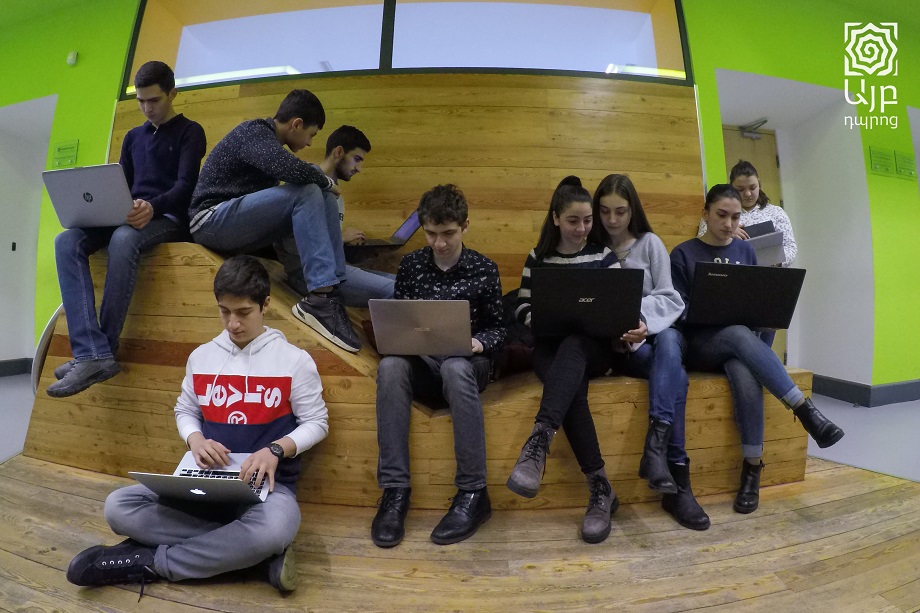 Mentors: Vladimir Khoyetsyan, Nver Abgaryan
Project name: Bolola
Project Description: The club members will create a SaaS-like platform that is meant to make urban transport services more convenient and accessible. The system will be primarily used by public transport managing agency and will be available as a mobile app and white-label website. Additional monetization can be possible via providing APIs (possible integration in other applications), GPS tracking (showing the vehicle in real time), etc.
Expected result: deployed system and marketing strategy.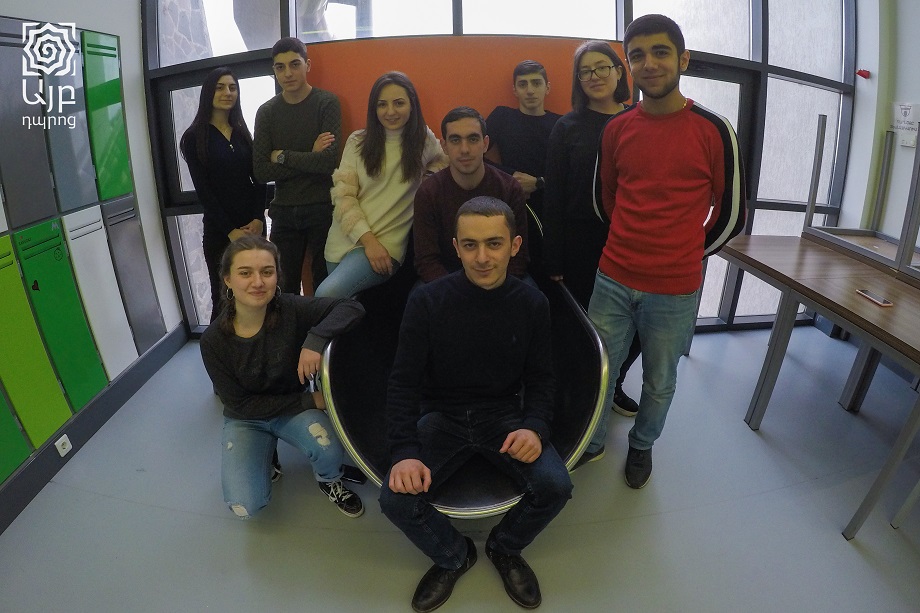 Crowdfunding Club
Mentor: Tatevik Fljyan
Project Description: The club members will seek AMD 2 million for the publication of Visual Poetry book compiled last year by the participants of Art Studio. There are some modern Armenian poets, whose books have not yet been duly appreciated. Publication and distribution of Visual Poetry book will help make them known.
Expected result: collection of AMD 2 million for the publication and sale of 500 copies of the book.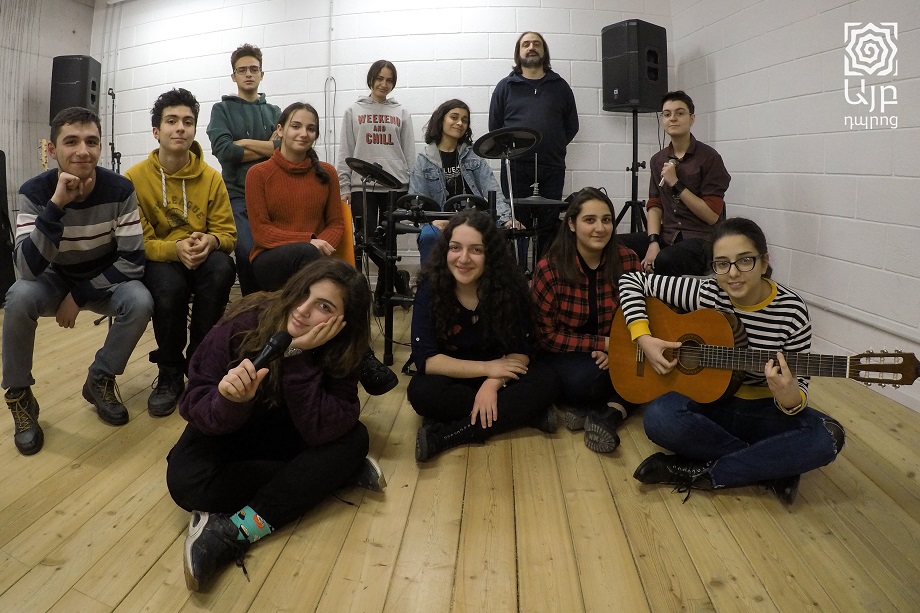 Rockestr
Mentor: Vahagn Papayan
Project name: 80 accords around the world
During this academic year, the Project-Based Learning Rockestr Club is going to launch a research into one of the most important music component – harmony – and perform a special concert. In the first semester, the club members completed a course on harmony and selected the works for performance.
They were about to start preparing for the concert but had to search for a new rehearsal format because of the pandemic emergency. It was finally decided to present their achievements in the form of downloadable podcasts that will provide a deeper understanding of harmony for music lovers. Rockestr Club members will explain the peculiarities of the harmonic language and their impact on the perception of pieces of music through the examples of world famous compositions. The podcasts will last 10-15 minutes and will be released 3 times per week from June 1.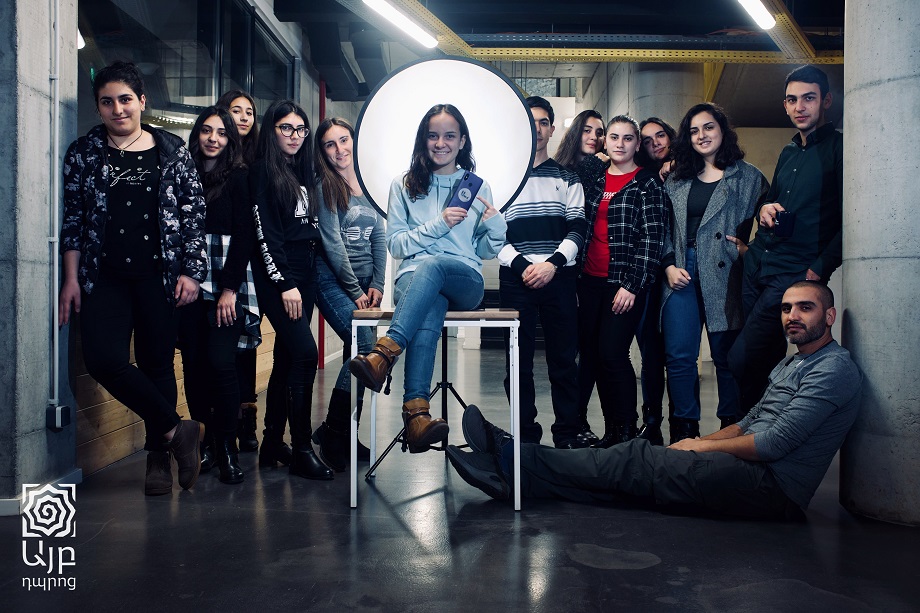 F8/Photography Club
Mentor: Areg Balayan
Project name: Me and my waste
Project Description: The project aims to counter the beautiful to the ugly, attract public attention to the problem of pollution in Armenia, contribute to clean-up activities, develop alternative waste management and processing solutions, as well as acquire transparent box-tables filled with trash.
Expected result: to take photos with posing models and art workers, shoot a video to compare the aesthetic and repelling.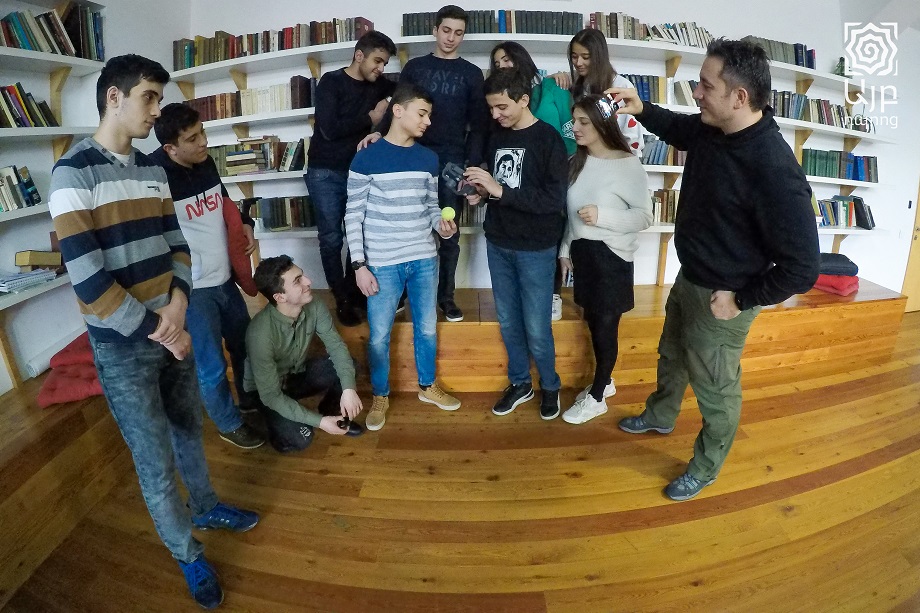 MobiStudio
Mentor: Erik Antaranyan
Project 1 name: Ashna / Color
Project Description: It will be a film about a girl, who has to overcome numerous obstacles on the way to her dream. She meets rivals and supporters, feels hope and disappointment before a film director offers her to star in a movie. The aim of the project is to prove that it's possible to shoot a film even if your smartphone is the only tool you have.
Expected result: to shoot a film that can be screened at festivals.
Project 2 name: Social video
Project Description: The club members will shoot videos addressing social matters. They will try to uncover social problems, tell about their negative influence and find possible solutions.
Expected result: to change public attitude to social issues and underscore the value of human life.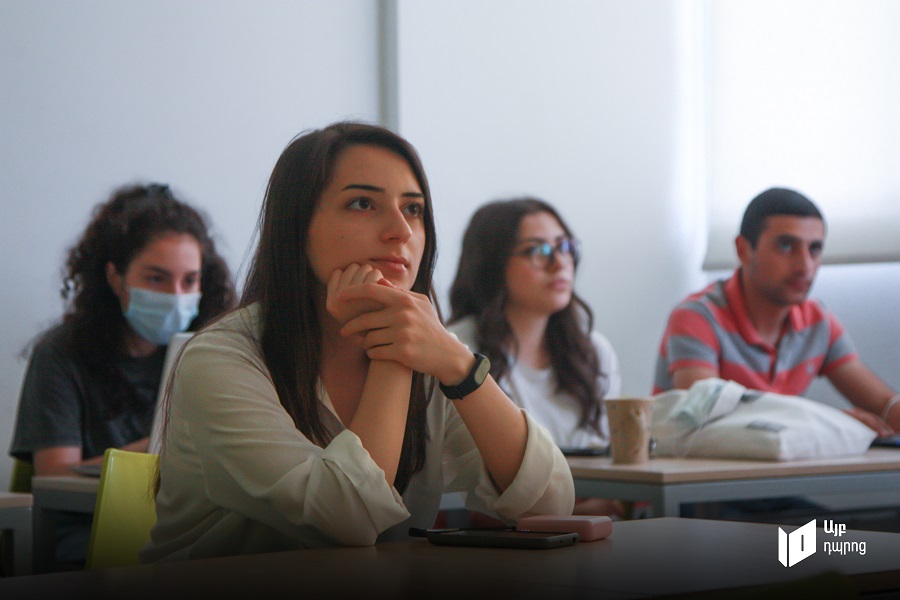 TechnoDrive Club
Mentor: Alexander Melikyan
Project name: AyBus
Project Description: The club members will create a program that will determine the location and follow the movement of Ayb School bus. The application will also show traffic jams and provide two-way communication to ensure smooth movement even at peak hours. In addition, check-in option will be available.
Expected result: to create an application that will make transportation by Ayb School buses easy and comfortable. If proved successful, the app can be also used by other companies engaged in passenger carriage.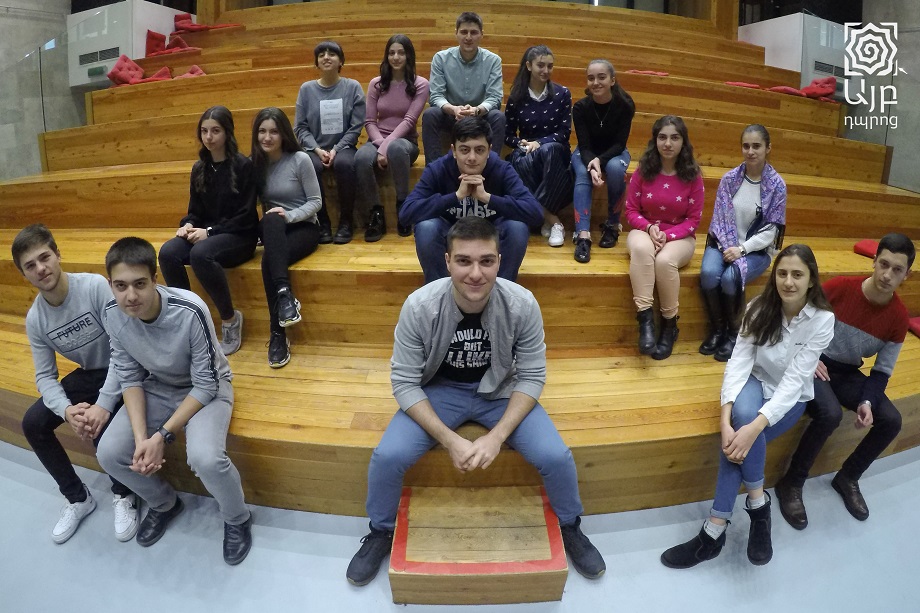 Bioinformatics
Mentor: Tigran Aghabekyan
Project name: DNA Data Storage
Project Description: Molecular storage of information is an attractive alternative for a growing data amount. Since DNA data storage appears as an ultra-compact, lasting and secure way to maintain information, the aim of the project is to research the data storage methods, specifically the molecular one, acquire knowledge in genetics and evolution and learn R language (a language and environment for statistical computing and graphics). The club members will explore the experience of the companies dealing with Digital DNA Data Storage and try to establish contact with them in order to learn more about this technology. Along with calculating how much time and money is needed, the students are supposed to launch discussions with various firms, which could be interested in DNA data storage.
Expected result: to implement DNA data storage in Armenia.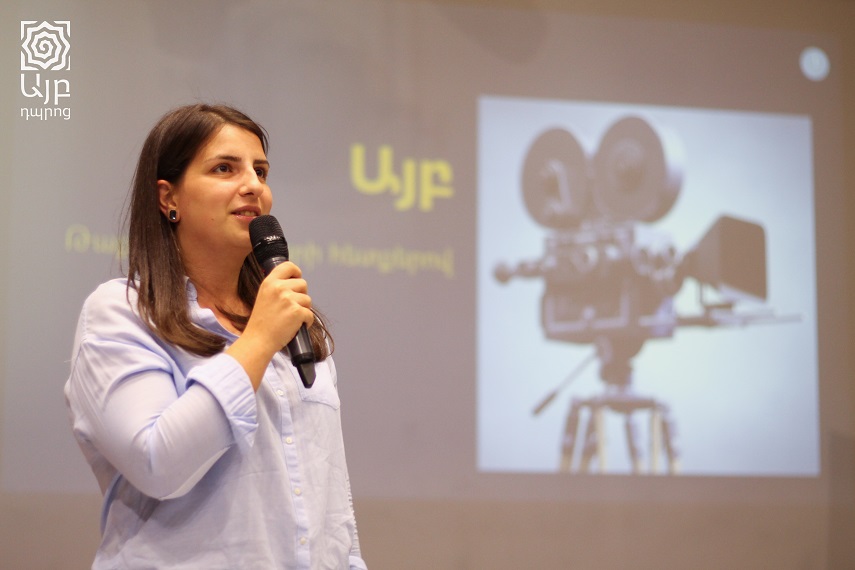 Film Factory Club
Mentors: Arusyak Zakharyan, Narek Ashughatoyan
Project Description: The objective of the Filmmaking Club is to reveal Armenian cultural heritage and visualize it. Through films and interviews, the project will educate school students about Armenian culture and art, customs and traditions.
Expected result: to shoot films about silverware production in Van-Vaspurakan, Upper Armenia (Bardzr Hayk) national costumes, Urartian iconography and rituals. It's also supposed to launch an exhibition dedicated to Armenian doors, carving and carpet weaving.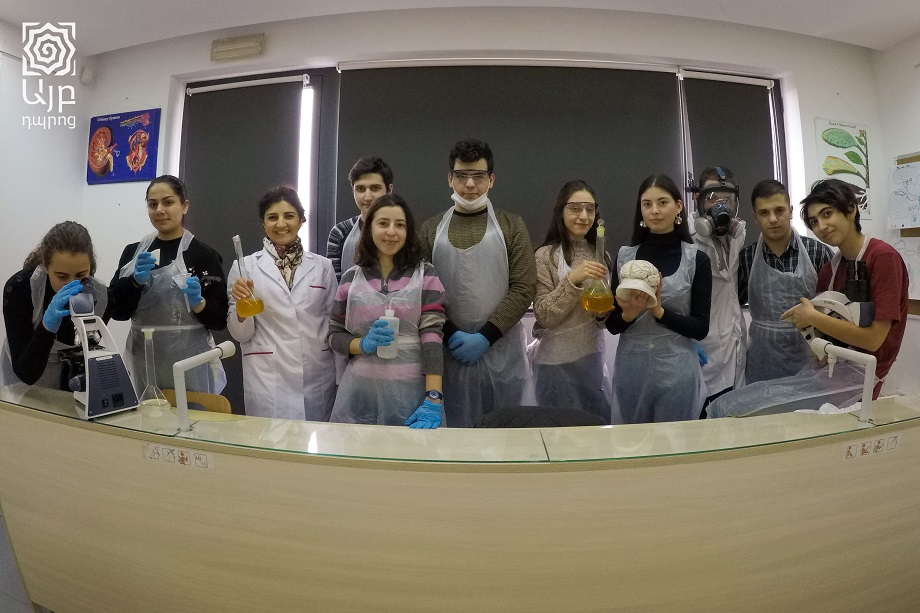 Green Chemistry
Mentor: Lilit Hambardzumyan
Project name: Bioplastic
Project Description: As a logical continuation of the last year's activities, when the club members conducted a thorough research to finally produce biodegradable plastic bags out of starch instead of oil-based materials, this year's project will focus on designing innovative equipment for the production of bioplastic.
Expected result: to design equipment for the production of biodegradable plastic in laboratory setting.