A giant sumo wrestler, fearsome fighter and an amazing maze robot proved the real heroes of the World Congress on International Technology (WCIT) 2019 held in Yerevan these days.
Ayb School robotics laboratory students continue to surprise audiences both in Armenia and abroad, as they did during the U.S. National Robotics Competition 2016 to be awarded Honda's prize for innovative ideas.
Ayb School joined the biggest IT event of the year to represent a successful national educational project as part of Armenia pavilion set by the RA Ministry of Education, Science, Culture, Sports and Youth Affairs. The pavilion itself was filled with visitors since the moment of its opening and till the very end.
The students were briefing the attendees about the process of robot creation, which was actually unique: the fact is that the robots were built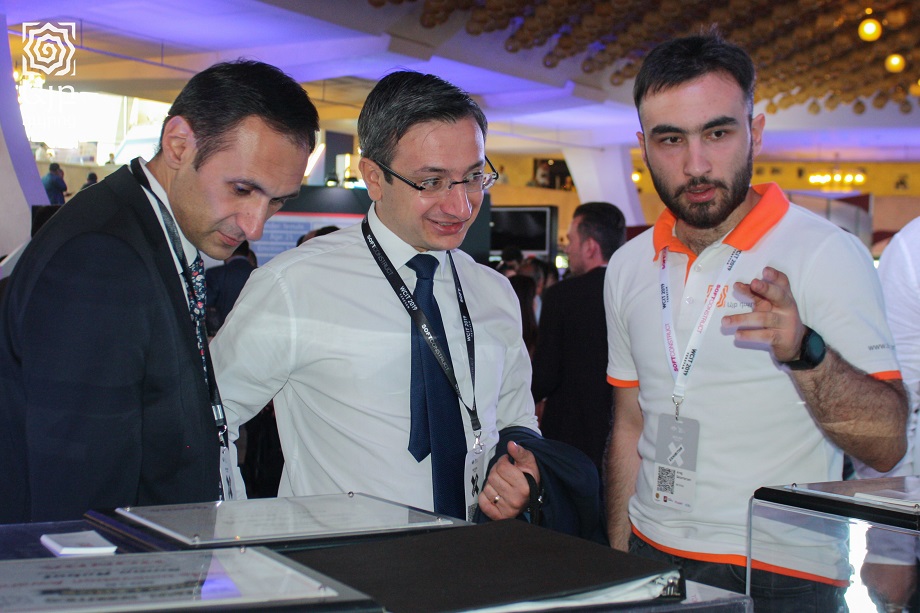 without any readymade patterns. The new brainchild of the robotics laboratory – a weather forecasting flying device, which is being developed as part of Ad Astra project, gained special attention of Deputy Prime Minister Tigran Avinyan, Minister Arayik Harutyunyan and other officials.
Being impressed by the students' works, head of Russian Federal Tax Service Mikhail Mishustin visited Ayb School immediately after his panel speech in the company of school donor Artur Janibekyan and numerous guests.
Thus, WCIT 2019 became a platform for establishing new ties, and, why not, acquiring new friends.